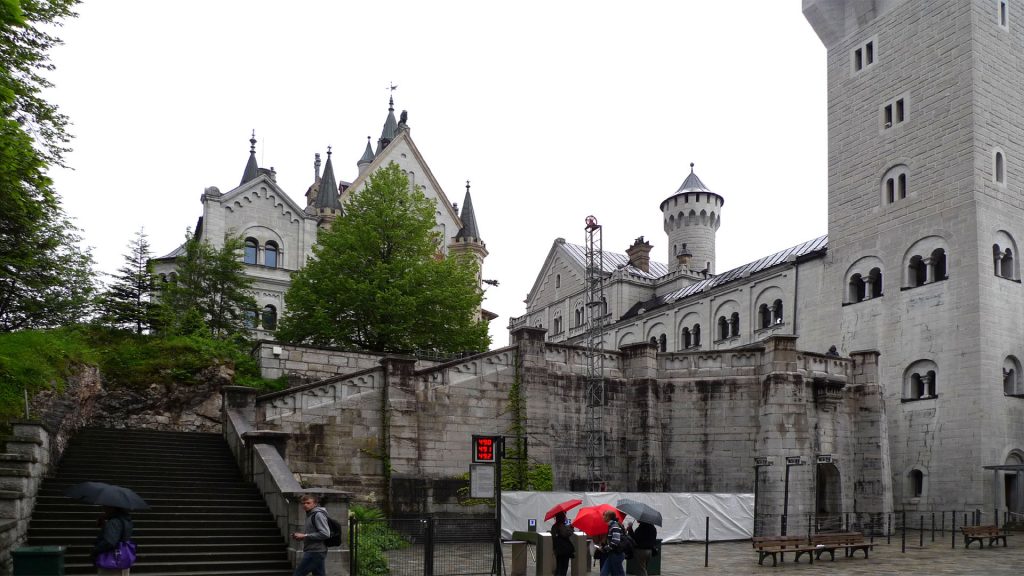 Neuschwanstein Castle, South Germany
Neuschwanstein Castle, June 2006
In connection with a wedding in Munic/München we rented a car. Before the wedding we drove south to see the famous castle which had inspired Walt Disney when he created the Disney castle.
To get up to the castle we had to park our car and take a tourbus up the narrow road to the castle. First we walked a short distance to a bridge across a canyon to view the castle from above. 
Unfortunatly it was raining, and we did not have time for a tour inside the castle, but it was worth the trip.