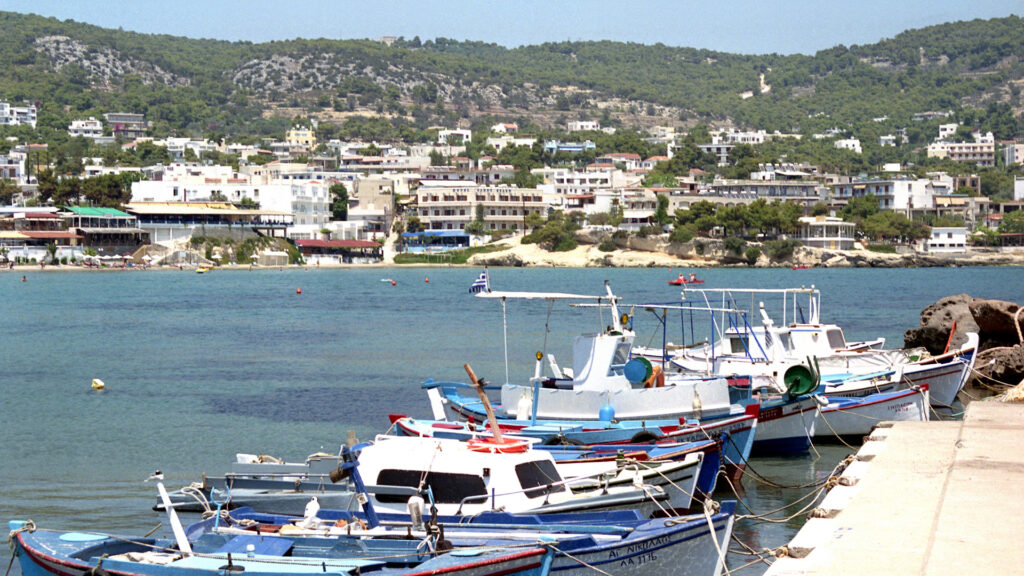 Aegina is an island 27 kilometers from Athens approximately 15 km x 10 km in size. The regional capital is the town of Aegina, situated at the northwestern end of the island.
Due to its proximity to Athens, it is a popular vacation place during the summer months, with quite a few Athenians owning second houses on the island. Hydrofoil ferries from Piraeus take only forty minutes to reach Aegina. The beaches are a popular tourist attraction. There are regular bus services from Aegina town to destinations throughout the island such as Agia Marina.
The Temple of Aphaia or Afea near Agia marina is located within a complex dedicated to the goddess Aphaia.
Photos – In Flickr; click on the slide show button ("TV symbol") in the upper right corner: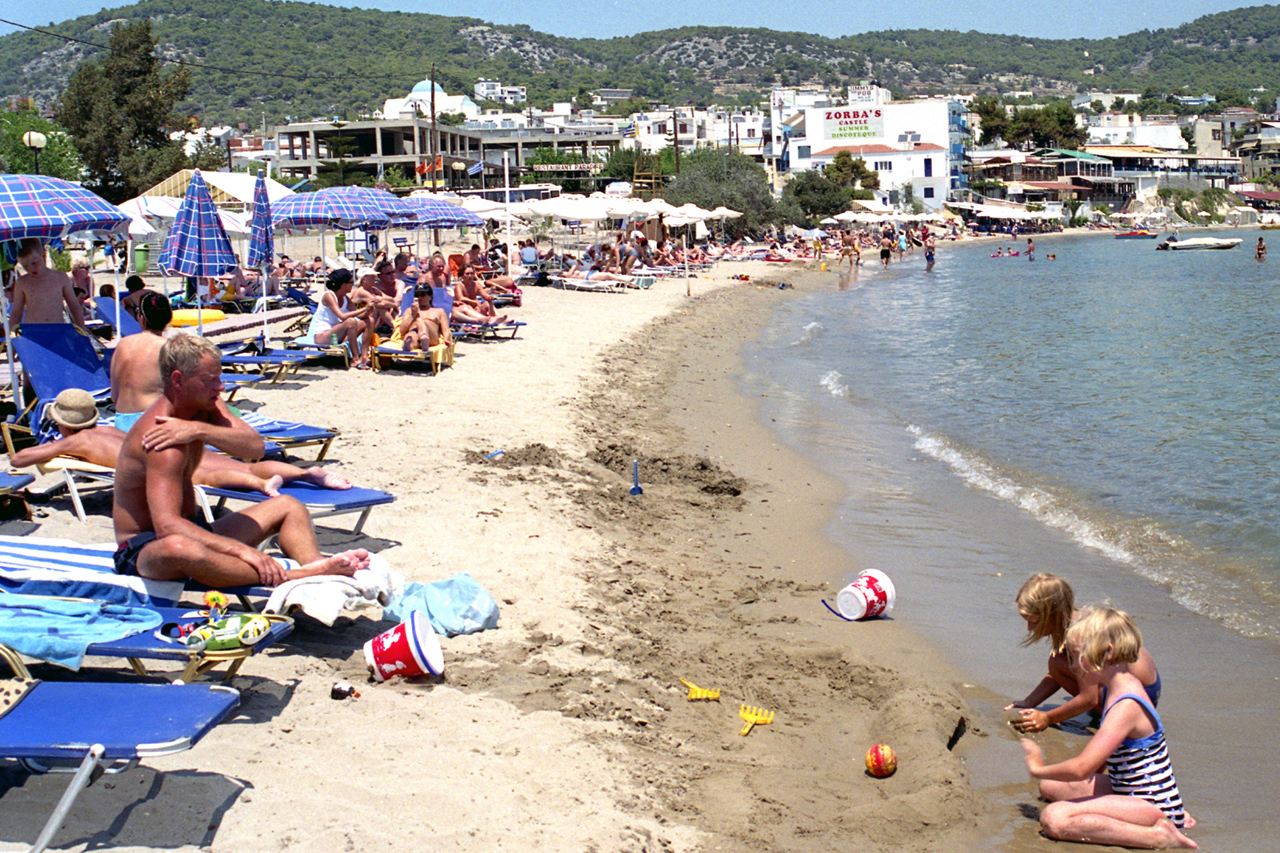 A few photos from our vacation in the town of Agia Marina. We arrived by boat from Pireaus/Athens.