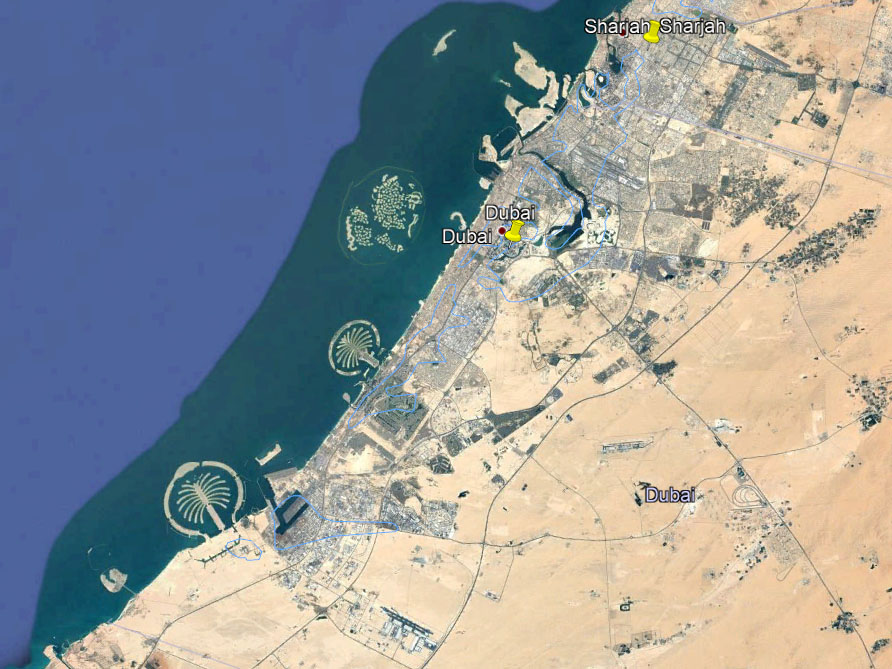 Dubai is the largest and most populous city in the United Arab Emirates (UAE) and the capital of the Emirate of Dubai.
Located on the southeast coast of the Persian Gulf, Dubai is a global city and the business hub of the Middle East. It is also a major global transport hub for passengers and cargo. Oil revenue helped accelerate the development of the city, which was already a major mercantile hub. Today, less than 5% of the emirate's revenue comes from oil. As a center for regional and international trade since the early 20th century, Dubai's economy relies on revenues from trade, tourism, aviation, real estate, and financial services.
Dubai has attracted the attention of the world through large construction projects, opulent hotels and hosting major sports tournaments.
Dubai, October 2005
After visiting a ship in Bahrain I continued to Dubai to visit another ship in drydock in Dubai Shipyard, and I stayed in a hotel nearby.
In the afternoon, if I was not working overtime, I had a chance to swim at the hotel's beach. In the evenings I took taxis to a few shopping malls. I was especially facinated by the indoor skiing center in the Emirates Mall.
It was fog when I departed from Dubai, but I was able to see the Palm Island from my window. I was surprised to see that there were actually two Palm Islands – I did not know that!
(This video was taken with a small compact camera)