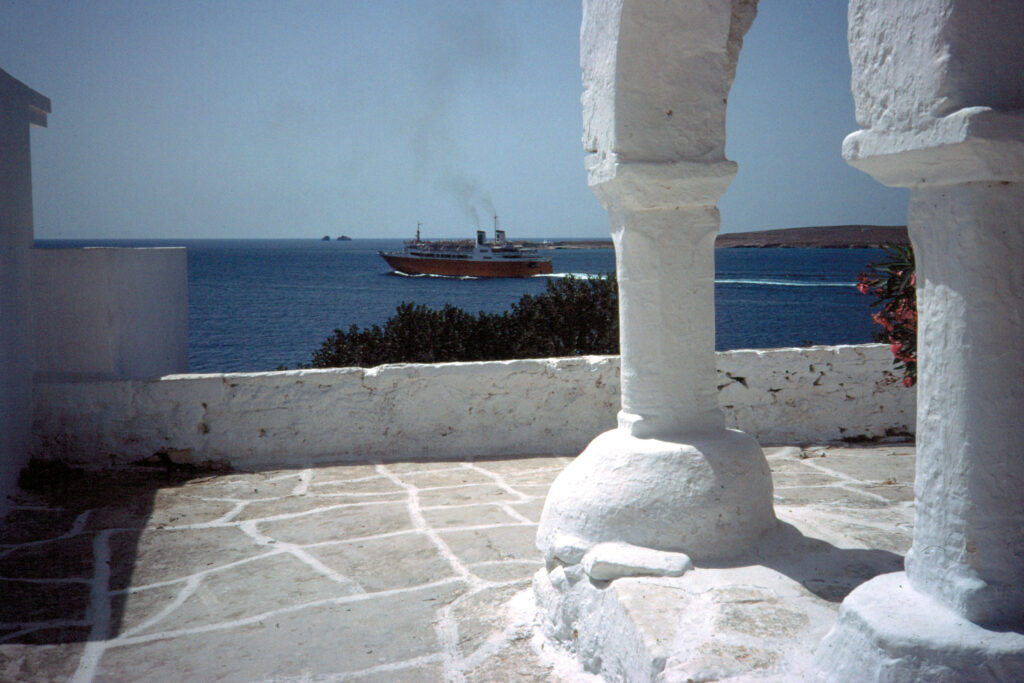 Paros is a Greek island in the central Aegean Sea 8 km west of Naxos. The island is 165 km2; 21 km x 16 km formed by a single mountain (724 m) sloping evenly down on all sides to a maritime plain. The capital, Parikia, situated on a bay on the north-west side of the island, occupies the site of the ancient capital Paros. Parikía harbour is a major hub for Aegean islands.
Paros has numerous beaches, including Golden Beach near Drios on the east coast, at Pounda, Logaras, Piso Livadi, Naousa Bay, Parikia and Agia Irini. The constant strong wind in the strait between Paros and Naxos makes it a favoured windsurfing location.
In Parikia town, houses are built and decorated in the traditional Cycladic style, with flat roofs, whitewash walls and blue-painted doors and window frames and shutters give the town a picturesque aspect. Above the central stretch of the seafront road, are the remains of a medieval castle, built almost entirely of the marble remains of an ancient temple dedicated to Apollo.
Photos – In Flickr; click on the slide show button ("TV symbol") in the upper right corner: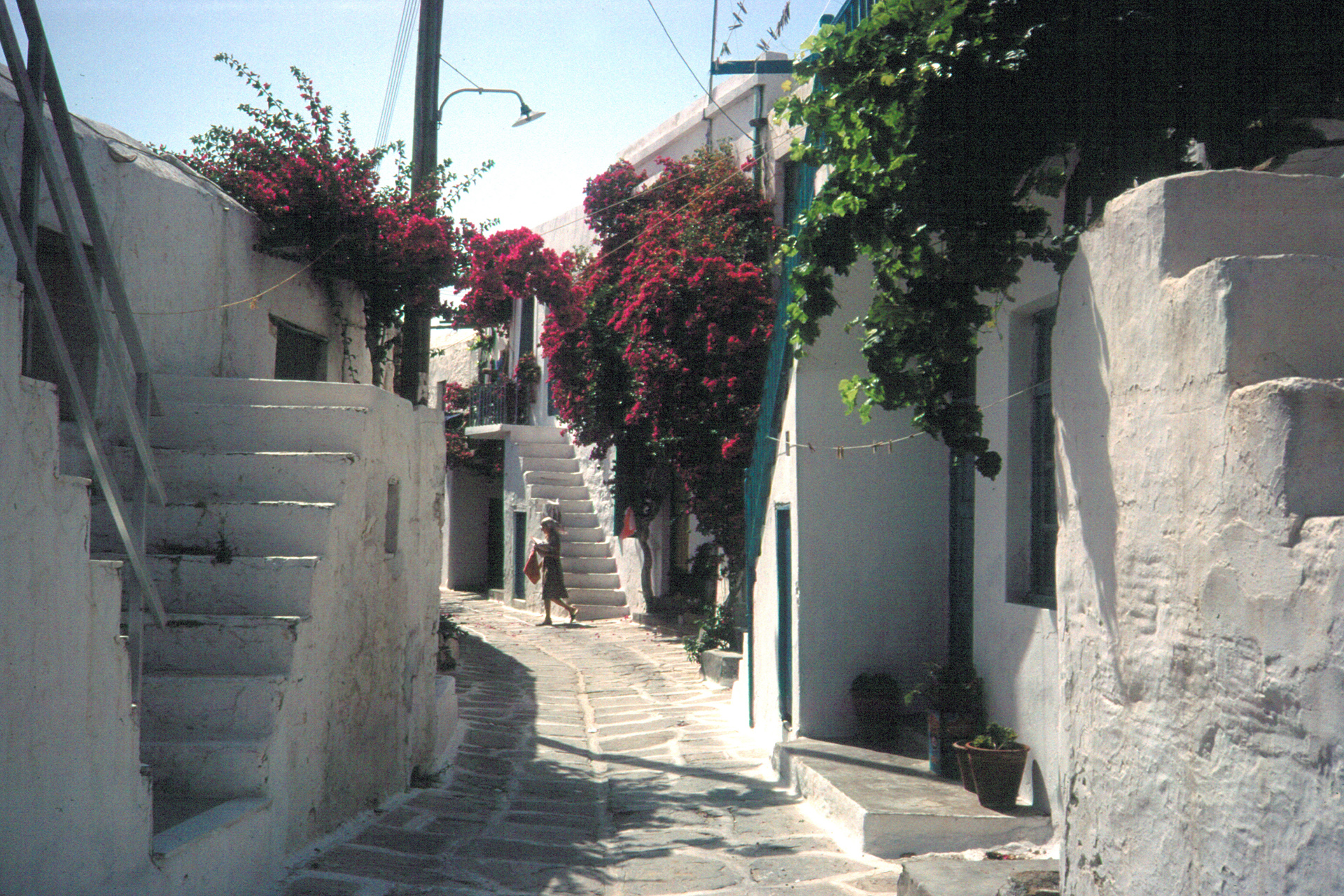 Pictures from our stop in the Island of Paros. We arrived by boat from Mykonos, and were 'hi-jacked' by the owner of rooms for rent. The town was very picturesque.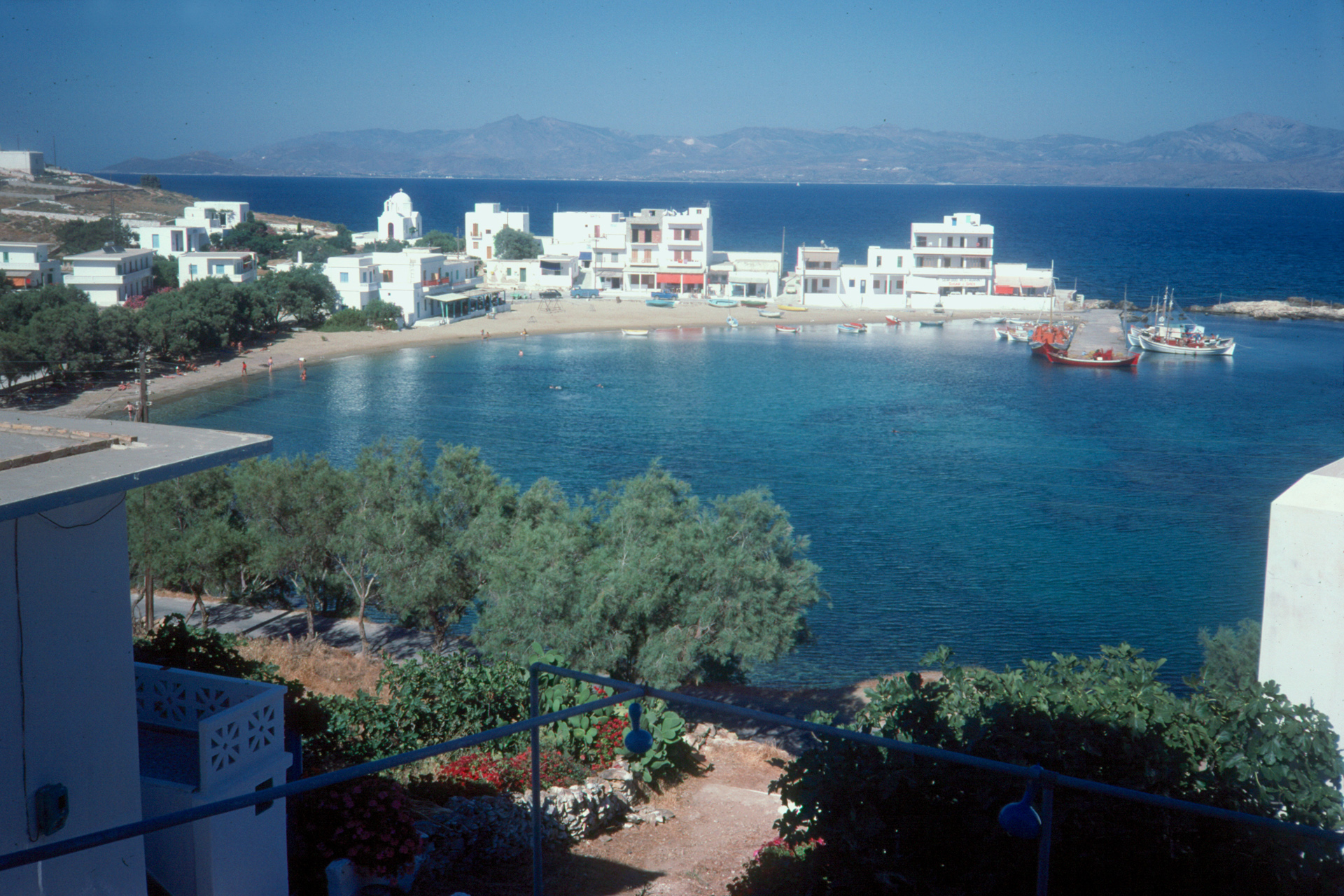 Overnight tour from Parikia on the Island of Paros, to the small town of Piso Livadi on the east coast.