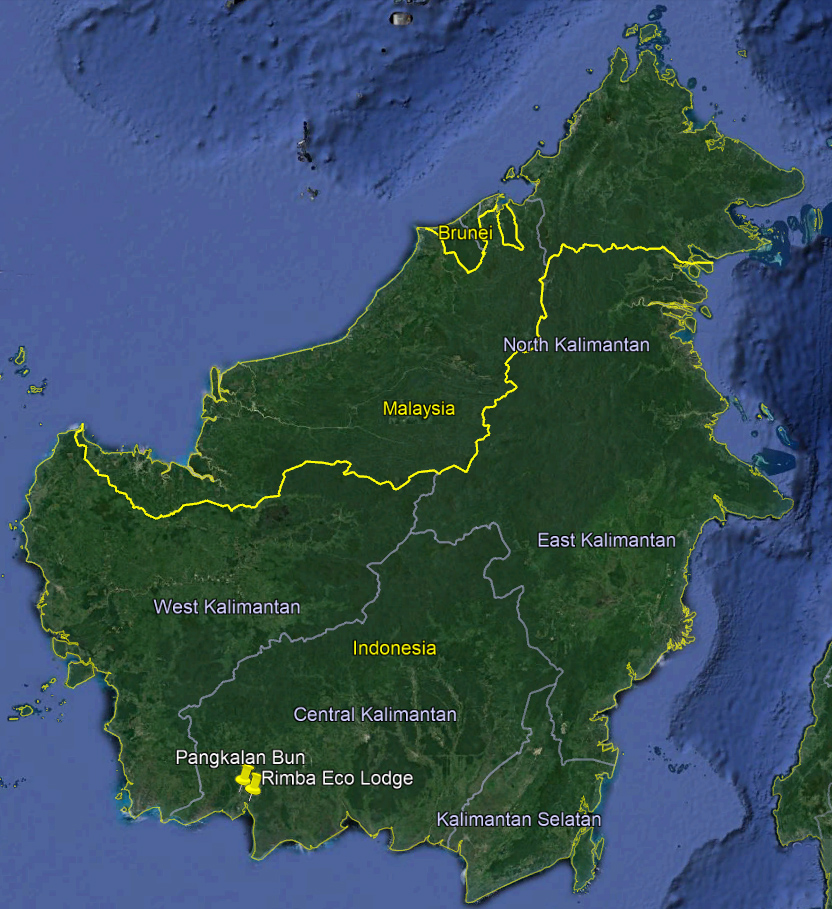 The island of

Borneo

is politically divided among three countries: Malaysia and Brunei in the north, and Indonesia to the south, is the third-largest island in the world and the largest in Asia. Approximately 73% of the island is Indonesian territory called Kalimantan.
The Borneo rainforest is estimated to be around 140 million years old, making it one of the oldest rainforests in the world. It is the center of the evolution and distribution of many endemic species of plants and animals, and the rainforest is one of the few remaining natural habitats for the endangered Bornean orangutan. It is an important refuge for many endemic forest species, including the

Borneo elephant

, the

eastern Sumatran rhinoceros

, the

Bornean clouded leopard

, the

hose's palm civet

and the

Dayak fruit bat

.
Peat swamp forests occupy the entire coastline of Borneo. There are about 15,000 species of flowering plants with 3,000 species of trees, 221 species of terrestrial mammals and 420 species of resident birds in Borneo. There are about 440 freshwater fish species in Borneo. In 2010, the World Wide Fund for Nature (WWF) stated that 123 species have been discovered in Borneo since the "Heart of Borneo" agreement was signed in 2007.
I visited Kalimantan in 2018. We flew into

Iskandar Airport

near

Pangkalan Bun

from Java. We boarded a riverboat in Kumai and sailed up the Sekonyer river into the

Tanjung Puting National Park

. Many tourists sleep in the boats, but we stayed in Rimba Lodge. From there we visited several orangutan feeding sites, including Camp Leakey. Meeting orangutans was a memory for life.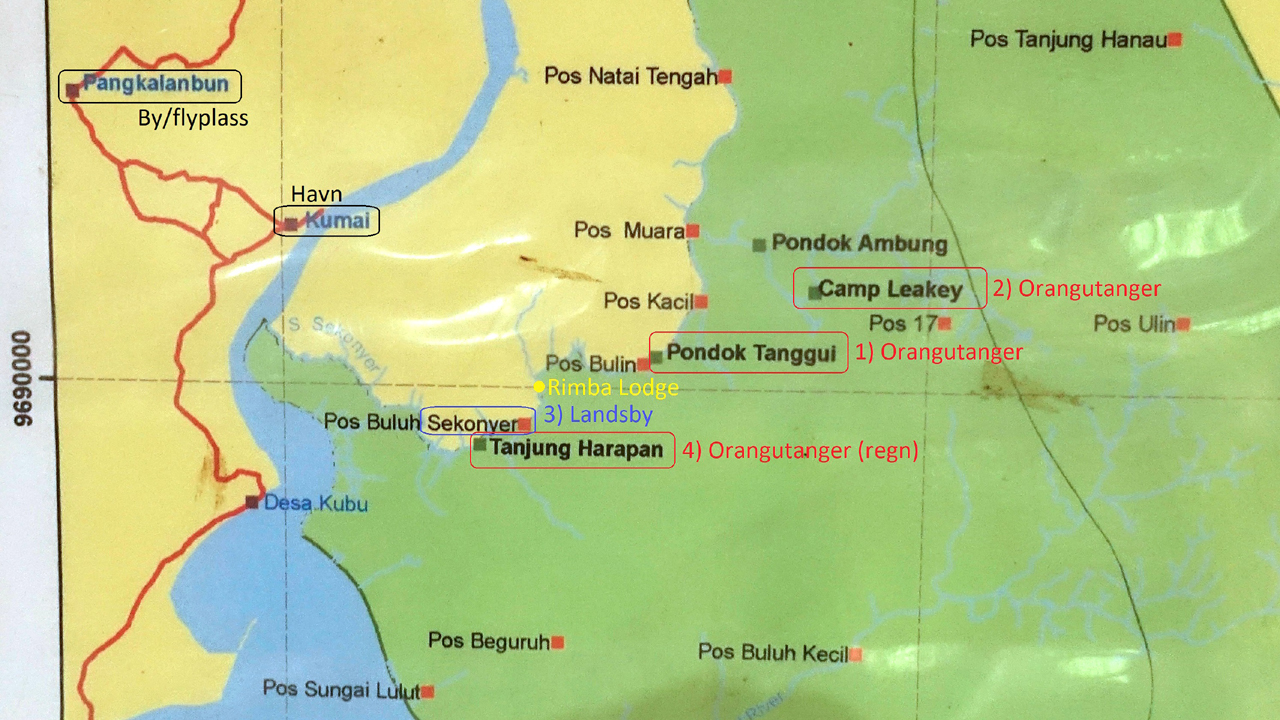 Tanjung Puting National Park, located in the south of central Kalimantan, is covered by a complex mosaic of diverse lowland habitats. It contains 3,040 km2 of low-lying swampy terrain punctuated by black-water rivers which flow into the Java Sea. At the mouth of these rivers and along the sea coast are found mangrove swamps. Tanjung Puting also includes tall dry ground tropical rain forest, primarily tropical heath forest, with a canopy of 30 meters with "emergents" exceeding 50 meters in height. 

Camp Leakey – a research center where visitors can observe ex-captive orangutans that have been returned to the wild but are not entirely independent. In the 1970s and 1980s, Camp Leakey also served as a rehabilitation center. The orangutans we saw are the last of those rehabilitated at Camp Leakey, as well as their offspring and possibly wild orangutans as well.
Borneo, March 2018
3 days in Tanjung Puting National Park
This video (35 minutes) covers all 3 days in Borneo
– into the wilderness by river boats, 3 nights in Rimba Lodge, into the jungle, and back to 'civilization' in Pangkalan Bun.
Borneo, March 2018
Orangutans in Tanjung Puting National Park
Short orangutan video  (length 9:30 minutes) extract from my visit in Tanjung Puting National Park in Borneo.
We visited 3 different feeding places, but I skipped the third because of heavy rains.