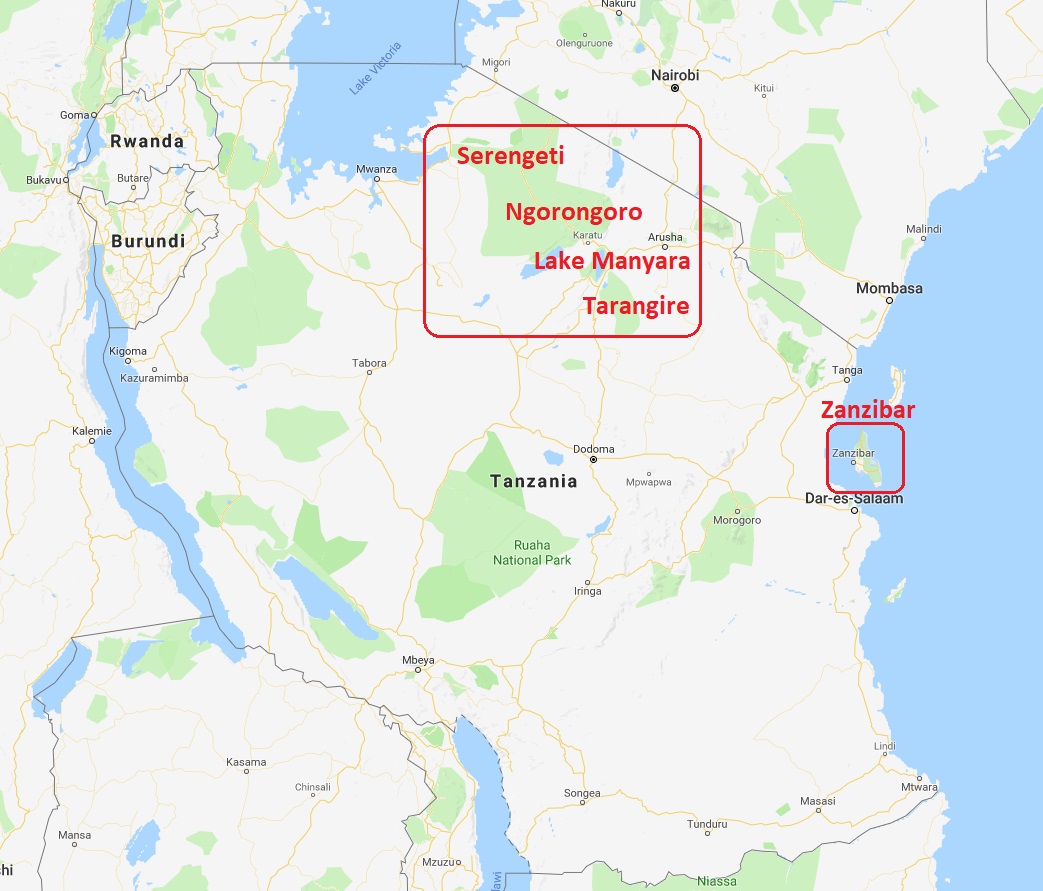 The United Republic of Tanzania is a sovereign state in eastern Africa within the Rift Valley / African Great Lakes region. It borders Kenya and Uganda to the north; Rwanda, Burundi and the Democratic Republic of the Congo to the west; Zambia, Malawi and Mozambique to the south; and the Indian Ocean to the east. Mount Kilimanjaro in the north-east is Africa's highest mountain.
Population about 60 million. The population is composed of about 120 ethnic, linguistic, and religious groups. The sovereign state of Tanzania is a presidential constitutional republic and since 1996 its official capital city has been Dodoma where the president's office, the National Assembly, and some government ministries are located. Dar es Salaam, the former capital, retains most government offices and is the country's largest city, principal port, and leading commercial centre. 
Tanzania has been ruled by a Moslem sultan from Zanzibar, as the German Colony of Tanganyika, the administrated by the British East Africa as Kenya-Uganda-Tanganyika. Tanganyika became independent democratic republic on 9 December 1962. On 29 October 1964 the country was renamed the United Republic of Tanzania.
Click on a picture below to open selected web page: