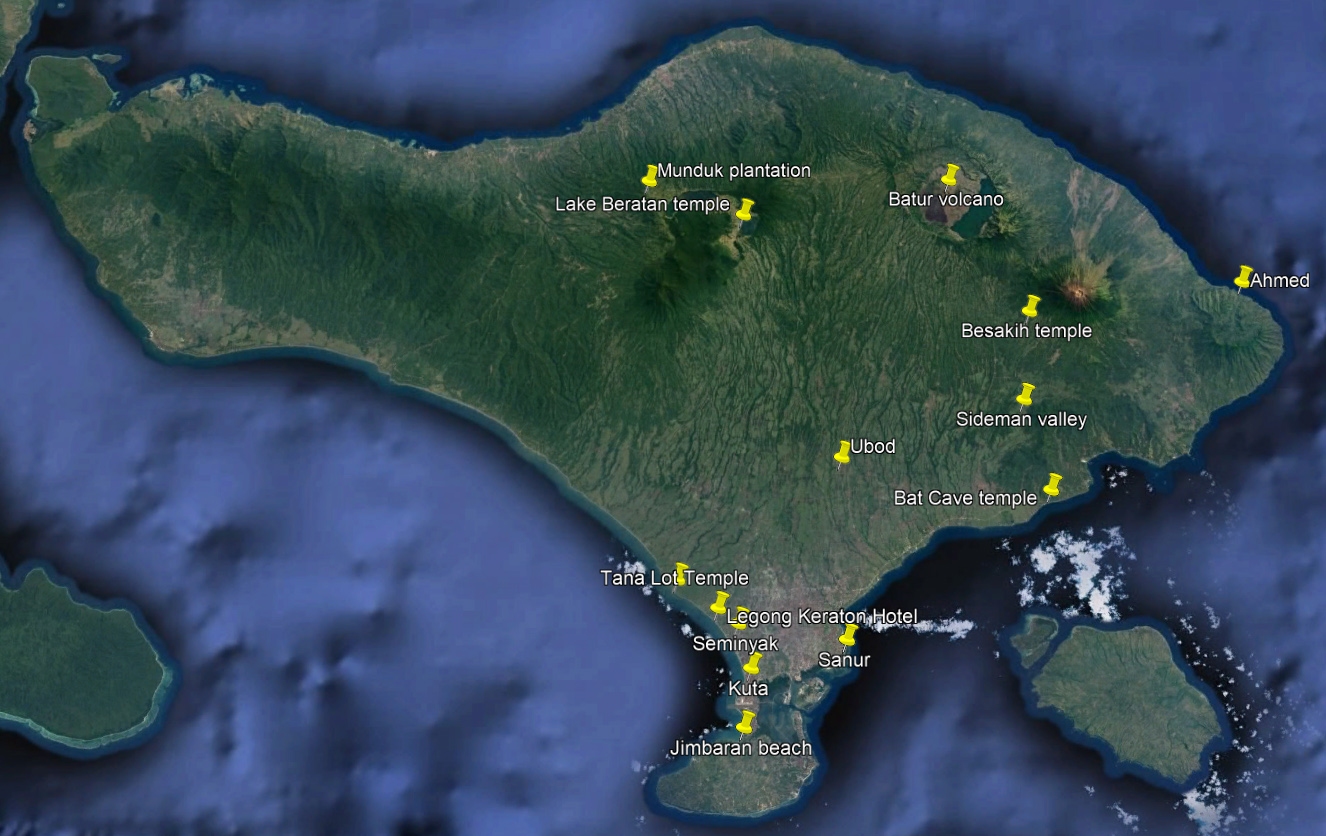 Bali is an island and province of Indonesia with a population of almost 5 million. About 84 % is Balinese Hinduism,  13% Muslim,  2.5% Christians and 0.5% Buddists.
Tourism-related business makes up 80% of its economy. Bali is renowned for its highly developed arts, including traditional and modern dance, sculpture, painting, leather, metalworking and music. 
the highest mountain is Mount Agung (3,031 m), which is an active volcano rated as one of the world's most likely sites for a massive eruption within the next 100 years. Its tall mountain ranges provide the high rainfall that supports the agriculture sector. South of the mountains is where most of Bali's large rice crop is grown. The northern side of the mountains is the main coffee producing area, along with rice, vegetables and cattle.
The largest city and provincial capital, Denpasar, and Ubud is the island's cultural center.
Dinner at La Laguna Restaurant (1)
Bali, November 2015
Dinner at La Laguna Restaurant in the Legong-Seminyak area.
Dinner at La Laguna Restaurant (2)
Bali, November 2015
I walked down the beach before sunset from  our Legong Keraton Hotel to book a table for our last dinner in Bali before flying home to Norway.
The dinner and atmosphere at La Laguna was great as usual.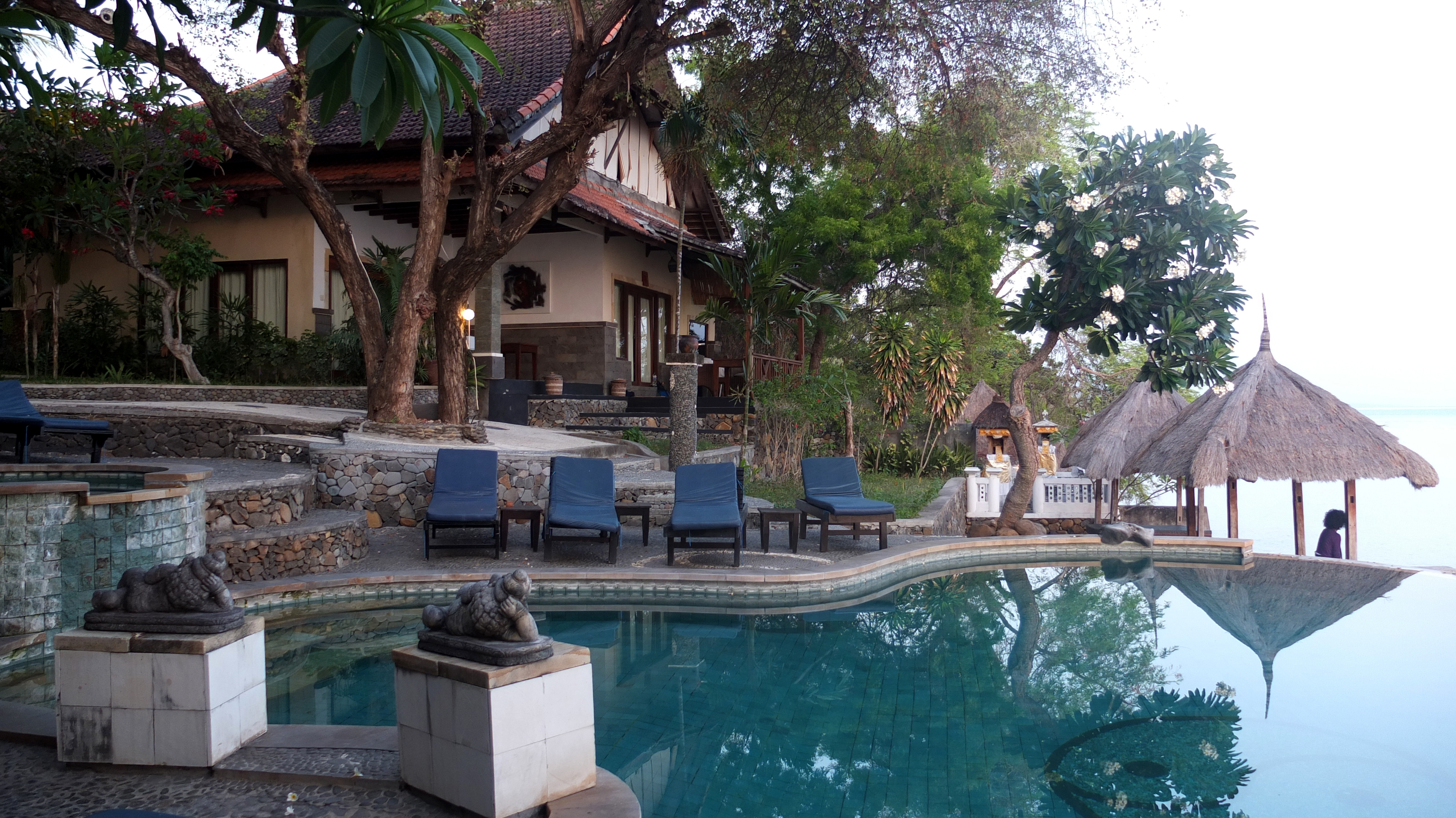 One week in paradise as travel companion for my mother, visiting my brother to see their new house.