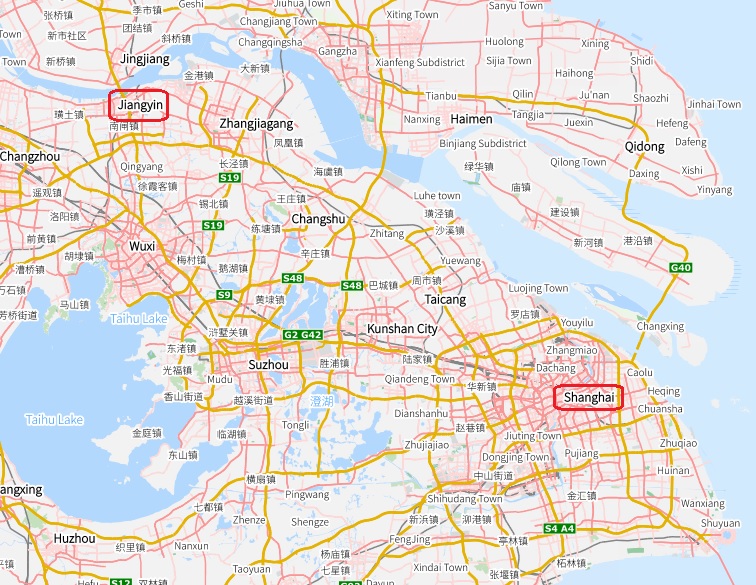 Shanghai
Largest city in China with about 20 million people in 2007. Situated along the smaller Huangpu river a few miles inland from the Yangtze river estuary.
Shanghai was the international gateway to China a century ago, and the city was divided into the French, International and the Chinese settlements. 
Shanghai – January 2007
In connection with a job at a shipyard in Jiangyin Shipyard,  I had the chance to spend a night in Shanghai. My flight to Hong Kong did not leave until evening, so I had almost a full day to walk along  The Bund and visit Yuyuan Garden in the old city.
When my grandparents lived in Shanghai in the 1920-30th, the Bund was the meeting place in Central District. I stayed in Peace Hotel which turned out to be the hotel where my grandparents sometimes used to dine and dance on Saturdays.