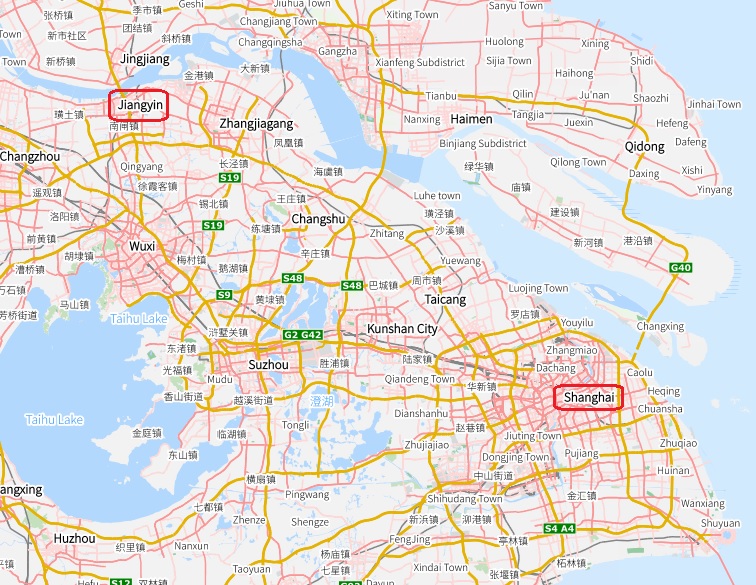 Shanghai is the largest city in China with about 25 million people. Situated along the smaller Huangpu River a few miles inland from the Yangtze River estuary.
In the 19th century, international attention to Shanghai grew due to European recognition of its economic and trade potential at the Yangtze. During the First Opium War (1839–1842), British forces occupied the city. The war ended in 1842 with the Treaty of Nanking, which opened Shanghai as one of the five treaty ports for international trade.
Shanghai became the international gateway to China, and the city was divided into the French, International and the Chinese settlements. (See foreign consessions).
Shanghai has been described as the "showpiece" of the booming economy of China. Featuring several architecture styles such as Art Deco and shikumen, the city is renowned for its Lujiazui skyline, museums and historic buildings – including the City God Temple, Yu Garden, the China Pavilion and buildings along the Bund.
Shanghai – January 2007
In connection with a job onboard a ship in Jiangyin Shipyard, I had the chance to spend the last night in Shanghai. My flight through Hong Kong to Australia did not leave until evening, so I had almost a full day to walk along The Bund  The Bund and visit Yuyuan Garden in the old city.
When my grandparents lived in Shanghai in the 1920-30th, and The Bund was the meeting place in Central District. I stayed in Peace Hotel which turned out to be the hotel where my grandparents sometimes used to dine and dance on Saturdays.