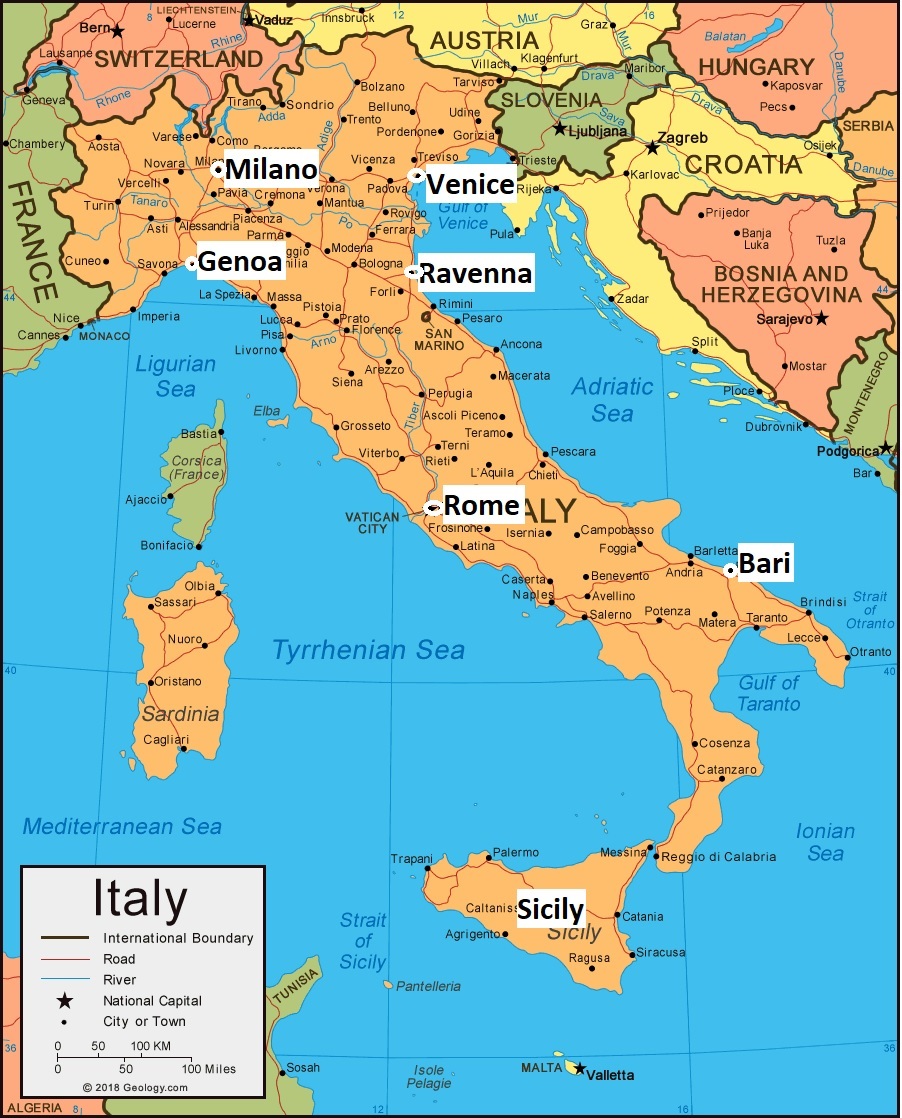 Italy/Italia covers a total area of 301,340 km2 and shares land borders with France, Switzerland, Austria, Slovenia, and the enclaved microstates of Vatican City and San Marino. With around 60 million inhabitants, Italy is the third-most populous member state of the European Union. Four different seas surround the Italian Peninsula in the Mediterranean Sea from three sides: the Adriatic Sea in the east, the Ionian Sea in the south, and the Ligurian Sea and the Tyrrhenian Sea in the west.
Due to its central geographic location in Southern Europe and the Mediterranean, Italy has historically been home to myriad peoples and cultures. Various ancient peoples Phoenicians, and Carthaginians, Greeks, Etruscans, Celts and Latins. By the first century BC, the Roman Empire emerged as the dominant power in the Mediterranean Basin and became a leading cultural, political and religious centre, a period of more than 200 years during which Italy's law, technology, economy, art, and literature developed.
Today, Italy is considered to be one of the world's most culturally and economically advanced countries, with the world's eighth-largest economy by nominal GDP (third in the European Union), sixth-largest national wealth and third-largest central bank gold reserve. It ranks very highly in life expectancy, quality of life, healthcare, and education. 
Italian Renaissance exercised a dominant influence on subsequent European painting and sculpture for centuries afterwards, with artists such as Leonardo da Vinci, Brunelleschi, Botticelli, Michelangelo, Raphael, Giotto, Donatello, and Titian, and architects such as Filippo Brunelleschi, Leon Battista Alberti, Andrea Palladio, and Donato Bramante.
Click on a picture below to open selected web page: