Elephant riding in mud
Phuket area, November 2010
On our way to Khao Sok National Park we stopped to ride elephants. We were surprised to see all the mud caused by repeated tours up a small valley. This ride what different from other elephant rides I have tried in more touristic places.
We followed a small creek up through the valley, and were surprised again of how they were able to climb the steep rocks.
They allowed the elephants to rest for a while before going back. In the mean time we followed a path up-strem as far as we got before we were blocked.
Lunch in a jungle bungalow
Khao Sok area, November 2010
Before starting our boat ride on the Khao Sok lake, we stopped for lunch in a nice tropical jungle restaurant. Really tasty Thai food, followed by fresh fruits. 
Before departure we walked in the garden enjoying jungle sounds and the plants.
Khao Sok National Park Tour
Phuket, November 2010
In November 2010 the whole family visited Phuket. We stayed in a very nice hotel at Patong Beach. This was our first visit to southern Thailand. During these 10 days we had several tours in the area. 
Personally I liked best the 2-day tour Caroline and I had to Khao Sok National Park, several hours north og Phuket on the mainland. Our small group included a girl from Australia, our guide and ourselves. 
We stayed overnight in a 'flotel', and visited a cave before returning to Phuket. The evening was the day before full moon, and we were able to walk bare-feet without any light. There were no insects, and the evening was warm.
Tours to James Bond Island
Phuket, November 2010
We all wanted to visit James Bond Island, where scenes for "The Man with the Golden Gun" was filmed. (I have included a few scenes).
Were were picked up by a minibus and transferred to a boat at the north-eastern part of Phuket. From there we sailed north between strange cliff-islands.
On the way we had several stops to swim and explore a cave by canoe.
Similan Islands Tour
Phuket, November 2010
Boat trip to Similan Islands. First a few hours(?) by minibus to a port on mainland on the west-coast north of Phuket. Then by speed boat for at least an hour to the clearest water we have seen.
We stopped here and there for snorkeling, and visited a few islands.
Cashew Nut Factory and shop
Phuket, November 2010
Phuket Temples
Phuket, November 2010
Jungle tour with caves
Phuket area, December 2011
Nice tour too the mainland North-east of Phuket. The first cave we visited was large and open with Buddas and shrines.
The second was a narrow passage in the mountain where we were rowed in with canoes and bamboo rafts. The last hundred meters we had to wade in the cold water. There were bats in the ceiling.
We also visited a nice Thai house, stopped at a rubber plantation, and walked in the jungle to a small freshwater stream with relatively cold water – yes I had to have a dip.
Fantasea, Thai show
Phuket, December 2011
Just a short drive from Patong there is a large amusement area. We booked a show there, which included dinner. We strolled in the area visiting their many different buildings, and watched a fantastic show. It was not allowed to bring cameras inside, but I found a few photos on Internet to illustrate the show in my movie.
Bangla Road night life


Phuket, December 2011
My daughter and I did not want to go to the shopping center again, so we went to Bangla Road to have a drink instead. Met a nice couple from Australia and talked to all the waitresses. 
When we were leaving we met a "nice" lady-boy or she-male couple …
Boat Tour to Phi-Phi and nearby Islands


Phuket, December 2011
THe tour included stops on Khai Island, Yao Yai Island, Phi-Phi Don Island, Phi-Phi Lae Island and Bamboo Island.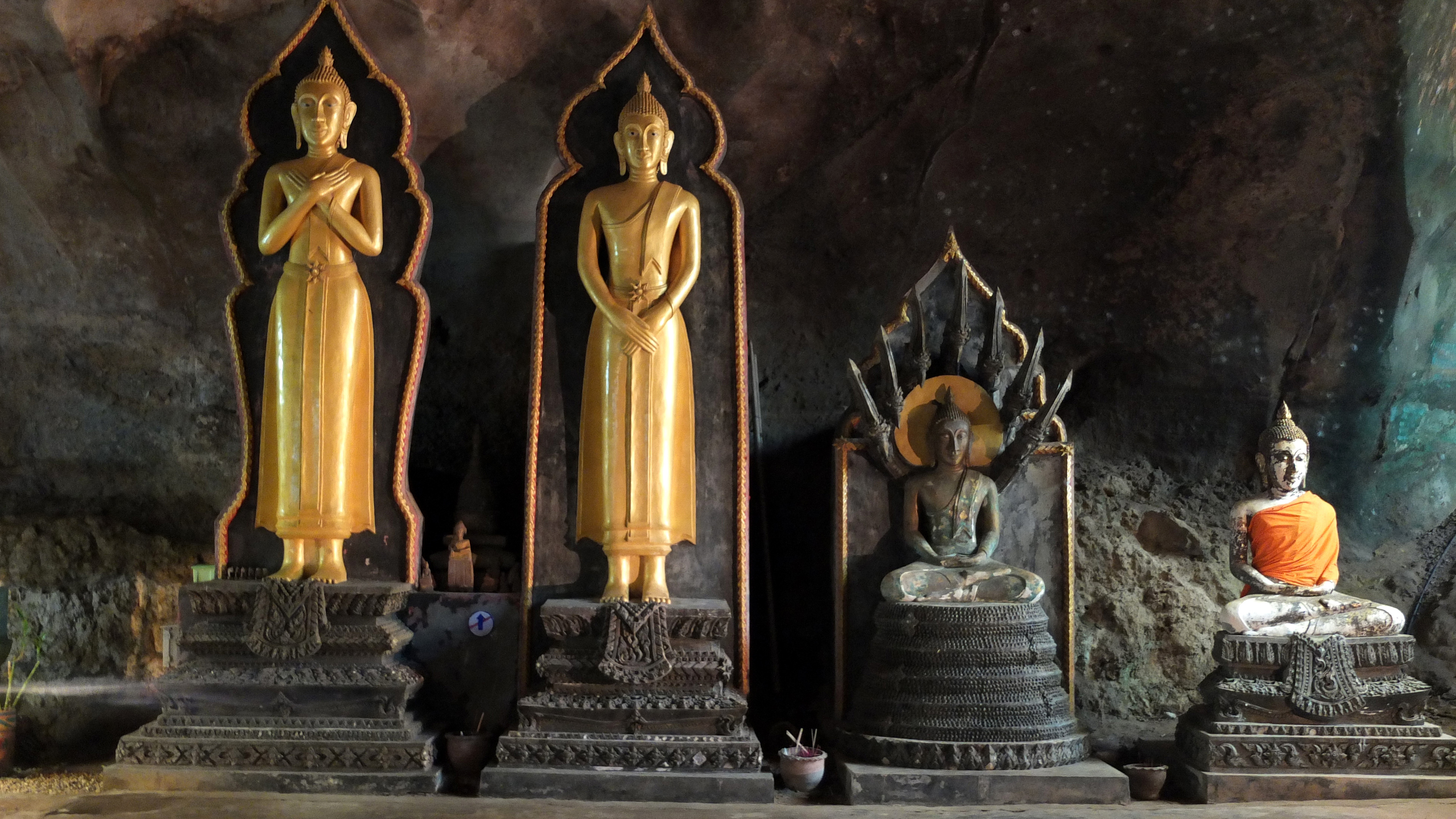 In Flickr; click on the slide show button ("TV symbol") in the upper right corner
Phuket photos, December 2011
One week tour to Phuket with wife and daugther. We stayed in Patong Merlin Hotel. There was a night market along the beach boulevard selling all kinds of food.
We had two full-day tours in the area:
Phi-phi Islands tour, visiting several islands including the bay where the movie "The Beach" was recorded. 
Jungle tour to the mainland, north-east of Phuket. Visiting caves and temples, and a stop for a quick dip in a jungle clear-water stream. 
We also had a nice evening at FantaSea with dinner and a beautiful Thai show, and were able to pet a baby tiger.