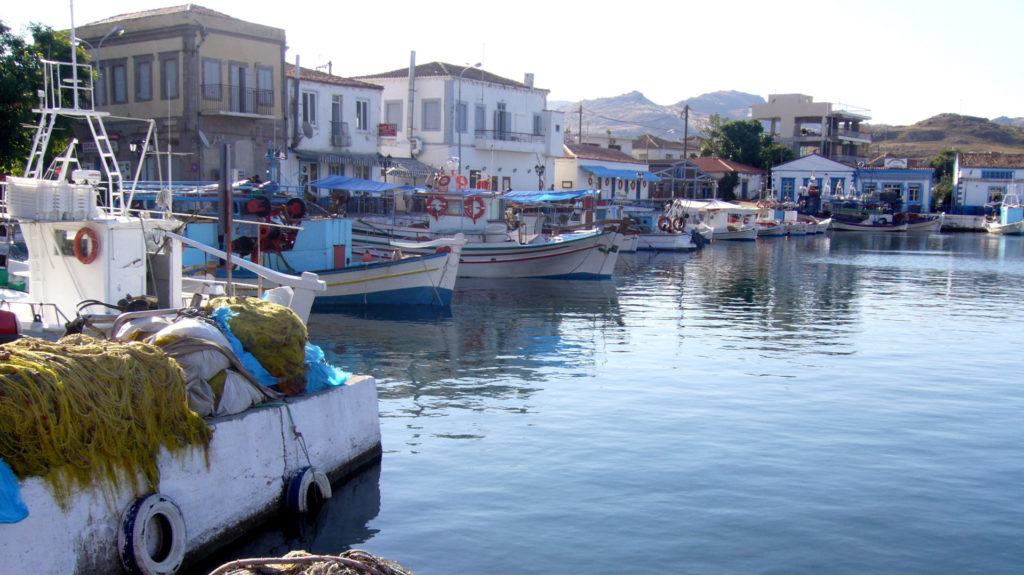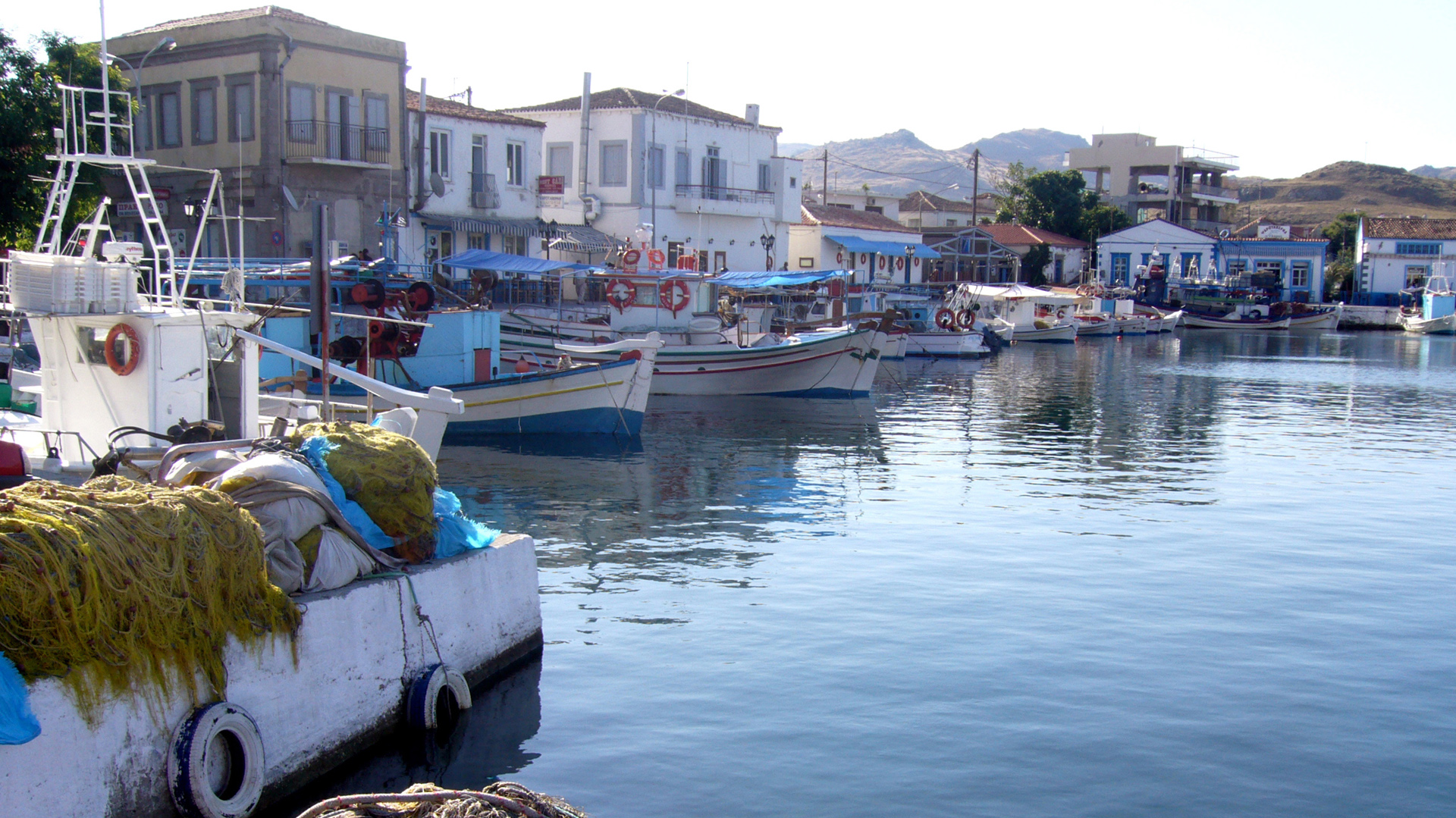 Limnos is an island in the northern part of the Aegean Sea. The principal town of the island and seat of the municipality is Myrina on the western coast. At 477.583 square kilometres it is the 8th-largest island of Greece. Limnos is mostly flat (hence its more than 30 sand beaches), but the west, and especially the northwest part, is rough and mountainous. Myrina (also called Kastro, meaning "castle") possesses a good harbour. Limnos (Limnos) has about 30 villages and settlements. The hillsides afford pasture for sheep.
When we visited the island we heard that it was not many years ago since they opened the island for foreign tourists because of military installations on the island, being in a strategic position close to the sea lanes to Bosporus Strait I Turkey.
Limnos vacation, July 2006
This was one of the first years that a Norwegian tour company had tours to Limnos. The hotel we stayed at was actually a British club hotel. It was located near the beach at the village of Plati a short drive outside Myrinia. Being a club hotel my daughter was allowed to join the youth club with all kinds of activities and sports. We hardly saw her that week.
We took the hotel bus into Myrinia in the evenings to see the place and dine. I also climbed up to the castle ruins to view the town from above.  Every morning I usually went for walks in the countryside.