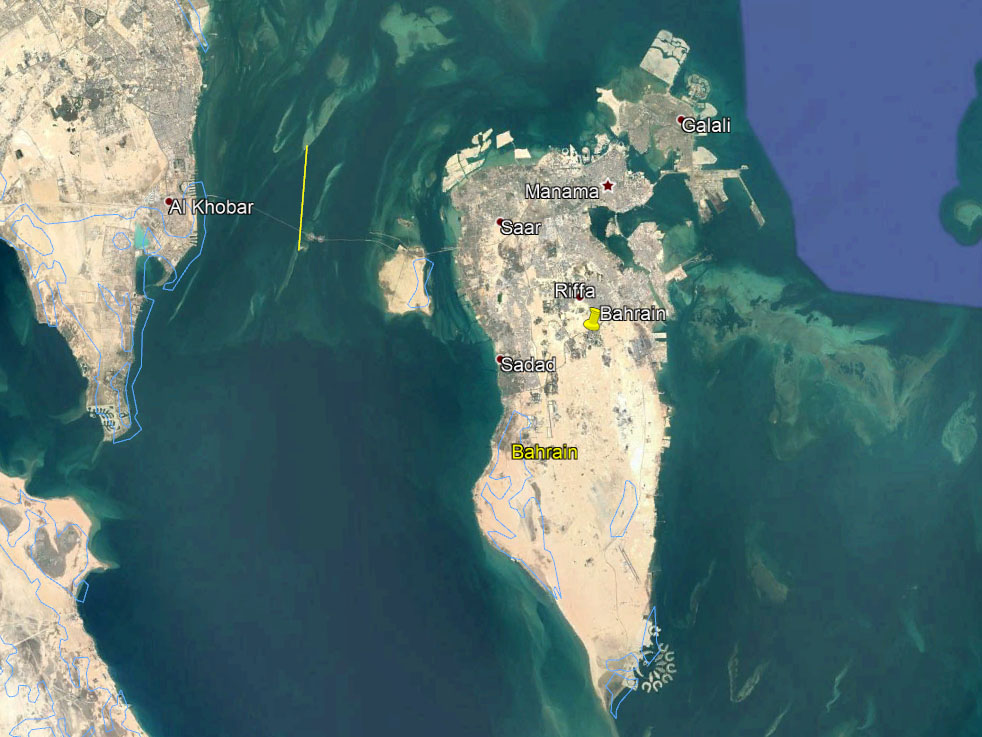 The Kingdom of Bahrain is an island country in the Persian Gulf, with about 1.7 million inhabitants, comprising of a small archipelago centered around Bahrain Island, 765.3 square kilometers in size, making it the third-smallest nation in Asia after the Maldives and Singapore. It is connected by a 25-kilometer causeway to Saudi Arabia.
It has been famed since antiquity for its pearl fisheries, which were considered the best in the world. Bahrain was one of the earliest areas to convert to Islam. Following a period of Arab rule, Bahrain was occupied by the Portuguese in 1521 who in turn were expelled in 1602 by Shah Abbas I of the Safavid dynasty under the Persian Empire. In the late 1800s it became a protectorate of the United Kingdom. In 1971, Bahrain declared independence.
Bahrain had the first post-oil economy in the Persian Gulf. Since the late 20th century, Bahrain has invested in the banking and tourism sectors. Many large financial institutions have a presence in Manama, the country's capital.
Manama

, Bahrain, December 2006
In connection with visiting a ship to install a computer program update and train the ship's officers, I had a chance to visit the old town in Manama.