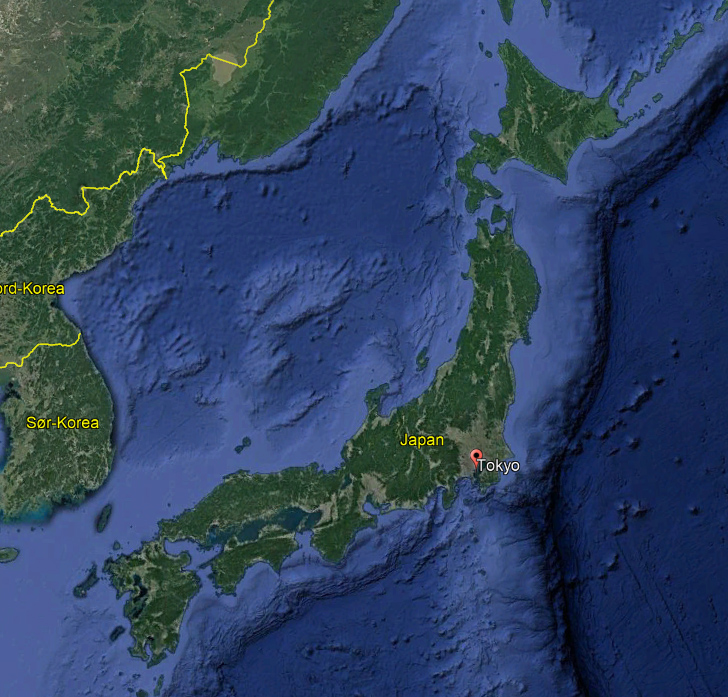 Japan consists of 6,852 islands covering 377,975 square kilometres. Its five main islands, from north to south, are Hokkaido, Honshu, Shikoku, Kyushu, and Okinawa. Tokyo is the country's capital and largest city; other major cities include Osaka and Nagoya.
Japan is the 11th most populous country in the world. About three-fourths of the country's terrain is mountainous, concentrating its population of 126.2 million on narrow coastal plains. The Greater Tokyo Area is the most populous metropolitan area in the world, with more than 37.4 million residents.
Japan invaded China in 1937 (see old photos). In 1941 it entered World War II as an Axis power. After suffering defeat in the Pacific War and two atomic bombings, Japan surrendered in 1945.
Following World War II, Japan experienced record economic growth, becoming the second-largest economy in the world by 1990. Japan is a global leader in the automotive and electronics industries and has made significant contributions to science and technology. Culturally, Japan is renowned for its art, cuisine, music, and popular culture, including its prominent animation and video game industries.
February 1993 – Tokyo Temple 
I visited Tokyo for business meetings, but arrived a few days earlier to see a little of Tokyo. I took the Metro to see different places, including the Tokyo Tower.
On day I visited a temple. Japanese religion and temples are different from others I have seen. It was nice to stroll through the area and watch people.
February 1993 –

Ginza

– Tokyo's Central District
Being in Tokyo I had to visit the central district to see the large department stores and shopping centers and watch people. 
February 1993 –

Akihabara

– Tokyo's Electronics District
I had also planned to buy a video camera, and I was told the best place to do that was in Akihabara.
My problem was to decide which shop and which camera to buy. I visited several and checked compared prices. I ended up with a modest Sony video camera. All my 1993 videos have been recorded with this camera.