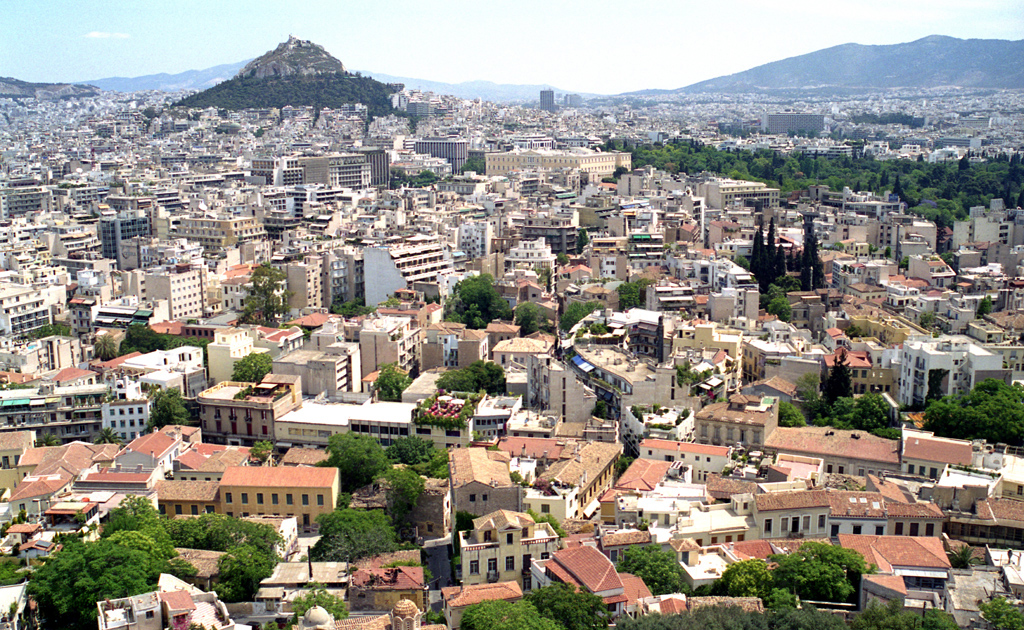 Athens is the capital and largest city of Greece. It is one of the world's oldest cities, with its recorded history spanning over 3,400 years, and its earliest human presence started somewhere between the 11th and 7th millennium BC. The population of Athens is about 3,1 million. Athens is built around a number of hills. Athens port, Piraeus, is both the largest passenger port in Europe, and the second largest in the world.
Classical Athens was a powerful city-state – a center for arts, learning and philosophy. It is referred to as the cradle of Western civilization and the birthplace of democracy. Athens is home to two UNESCO World Heritage Sites, the Acropolis of Athens and the medieval Daphni Monastery. Athens was the host city of the first modern-day Olympic Games in 1896, and 108 years later it hosted the 2004 Summer Olympics.
I have visited Athens in 1967, 1980, 2000 and 2003.
1967-06 – Stopover in Athens on our way home from Ethiopia
After living 4 years in Ethiopia we returned to Norway with a stop-over in Athens. We arrived in Athens a few days after the military coup and King Constantine had left the country. Being only 12 years old I was most impressed by military tanks outside the old stadium, and Acropolis. During our stay we visited Cape Suonion, and had a cruise to the islands of Hydra and Aegina. We also had time for a swim in the Glyfada area.  We also had lunch in Piraeus harbour where we saw King Constantine's luxury yacht (not seen in this video). Quality is not good as this is copied from our old double-8 family film.