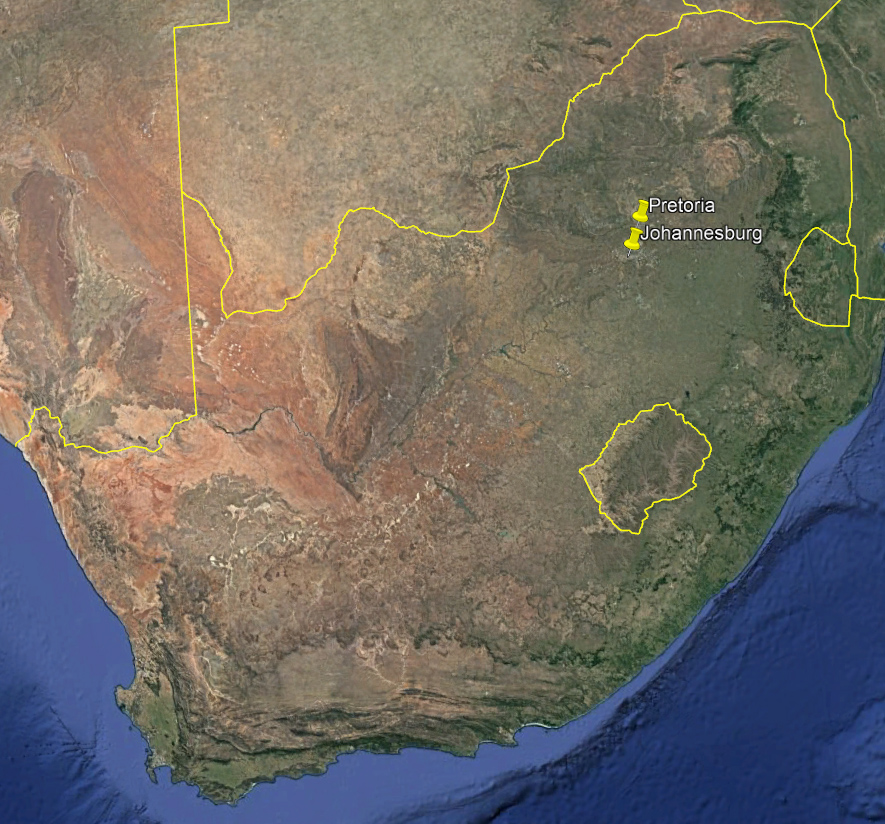 Johannesburg is the largest city in South Africa with about 6 million people. The city is located in the mineral-rich Witwatersrand range of hills and is the center of large-scale gold and diamond trade. The city was established in 1886 following the discovery of gold.
Soweto was a separate city from the late 1970s until 1994, but is now part of Johannesburg. Soweto originated as a collection of settlements on the outskirts of Johannesburg, populated mostly by native African workers from the gold mining industry, separated as a residential area for Blacks who were not permitted to live in Johannesburg.
Pretoria is the administrative capital of South Africa. It is an academic city with three universities and several research centers and foundations. Pretoria was founded in 1855 and named after the Voortrekker leader Andries Pretorius, and within South Africa it is sometimes called the "Jacaranda City" due to the thousands of jacaranda trees planted in its streets, parks and gardens. Pretoria has a humid subtropical climate with long hot rainy summers and short cool to cold, dry winters. The population is about 1 million.
2007-07 – Johannesburg and Soweto
On our way back from Matswani Game Farm in Limpopo, to Johannesburg and the airport, we stopped at the Apartheid Museum, and in Soweto we visited Mandela's house where Nelson Mandela lived from 1946 to 1962. Before driving to the airport we had a nice African dinner in Soweto at Wandies Place (restaurant).