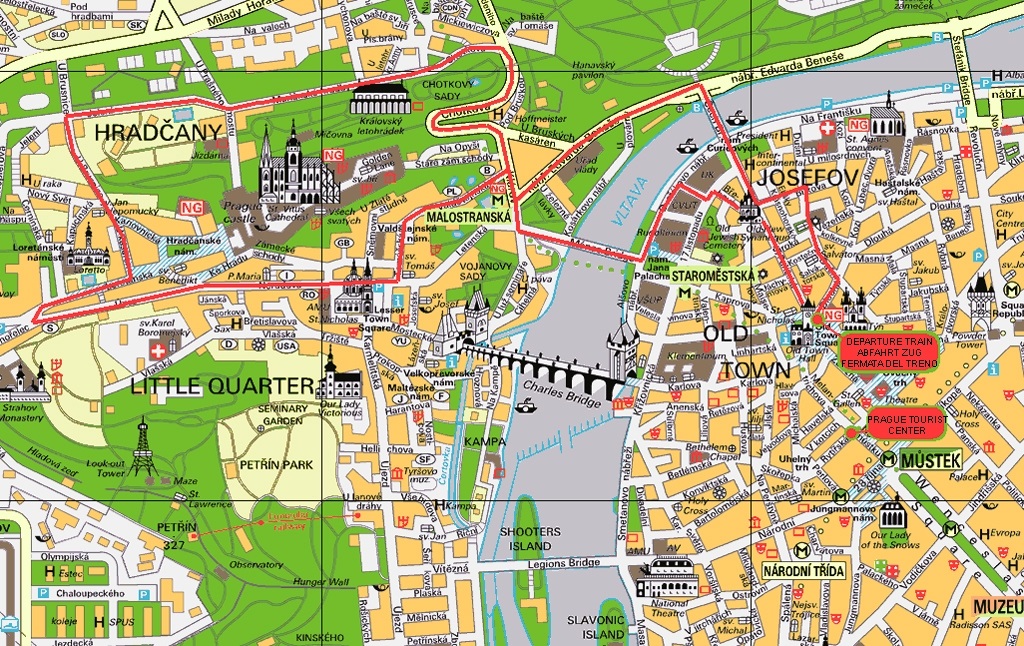 Prague is the capital and largest city in the Czech Republic, the 14th largest city in the European Union and the historical capital of Bohemia. The city is home to about 1.3 million people, while its metropolitan area is estimated to have a population of 2.6 million. The city has a temperate climate, with warm summers and chilly winters.
Prague ranked sixth in the Tripadvisor world list of best destinations in 2016. Its rich history makes it a popular tourist destination and as of 2017, the city receives more than 8.5 million international visitors annually. Prague is the fifth most visited European city after London, Paris, Istanbul and Rome.
Prague has been a political, cultural and economic center of central Europe complete with a rich history. Founded during the Romanesque and flourishing by the Gothic, Renaissance and Baroque eras, Prague is home to a number of famous cultural attractions, many of which survived the violence and destruction of 20th-century Europe. Main attractions include Prague Castle, Charles Bridge, Old Town Square with the Prague astronomical clock, the Jewish Quarter, Petrin hill and Vysehrad. Since 1992, the historic center of Prague has been included in the UNESCO list of World Heritage Sites.
Praha (Prague), March 2013
I was picked up from the airport by a friend, and after leaving my luggage at the hotel we drove up to the Prague Castle on the hill. It was cold and humid, being in March, but we walked passed the palace and cathedral.
Down in the old city center we stopped for lunch. Thereafter we walked in rain through streets in the old town, admiring the architecture and attractions like the astronomical clock on the city hall. In the evening we went to the opera.
Next morning I walked the streets of the old town, and crossed the famous Charles Bridge. Then I was picked up by my friends for an hours drive to Blatna.