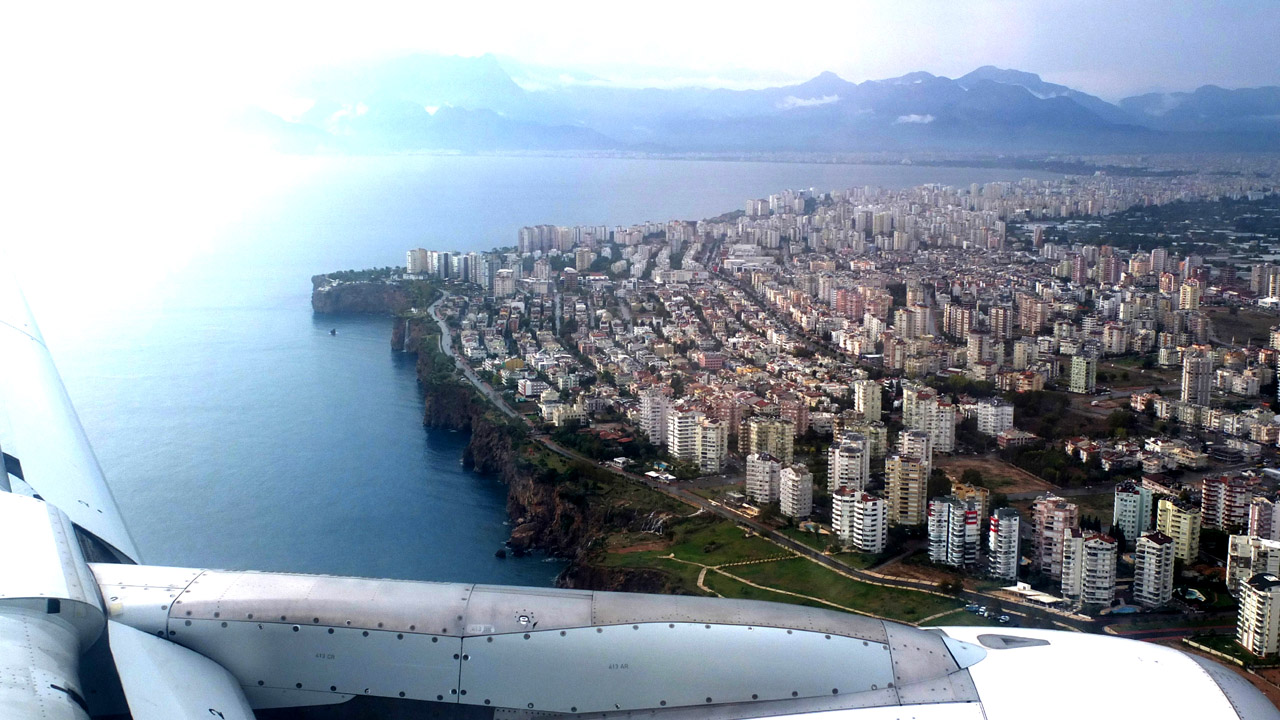 Antalya is the fifth-most populous city in Turkey located on Anatolia's southwest coast bordered by the Taurus Mountains, and is Turkey's biggest international sea resort with over one million people in its metropolitan area. A record 12.5 million tourists passed through the city in 2014.
Antalya has a hot-summer Mediterranean climate with hot and dry summers and mild and rainy winters. Around 300 days of the year are sunny. Yet, the city receives over a meter of rainfall yearly, a high figure for a Mediterranean climate. The mean sea temperature ranges between 16 °C in winter and 27 °C in summer.
Antalya – Manavgat River Tour, October 2012
Before starting our tour to Cappadocia we had a nice day tour down the Manavgat river.
Manavgat River originates on the eastern slopes of Western Taurus Mountains. At an elevation of 1,350 m, the outflow of several small springs joins together to become the headwaters of the Manavgat. In addition to the springs from the Taurus Mountains, the Manavgat is also fed underground from large lakes to the north of the mountains, on the Anatolian Plateau. 
The river flows south over conglomerated strata for about 90 km, descending through a series of canyons. Finally, it washes over the Manavgat Waterfall and through the coastal plain and into the Mediterranean Sea.
Club Hotel Sera, Antalya, October 2015
After our group tour of North Cyprus and Pamukale we were lodged in the Club Hotel Sera in the outskirts of Antalya – in a fantastic 'harem' room. We had the room for a week, but had only time to stay a few days before flying home through Istanbul.
The weather was not the best, and the waves were quite tall. The buffets were impressive, but the restaurant was crowded.
Antalya Sightseeing 1, October 2015
Arriving in Antalya with our tour group we were let off near the old harbour that dates back to roman times. We walked down the 'hundred' steps to the harbour. After strolling along the harbour promenade we climbed other steps up from the pier to the old city area above where there is a nice view of the harbour from a restaurant.
Antalya Sightseeing 2, October 2015
This time we took a local bus into Antalya. We left the bus at the old town near the harbour and started with visiting a nearby bazaar-like shopping area and some nearby more modern streets. 
Thereafter we walked down into the harbour before we had lunch on a cliff-top restaurant.