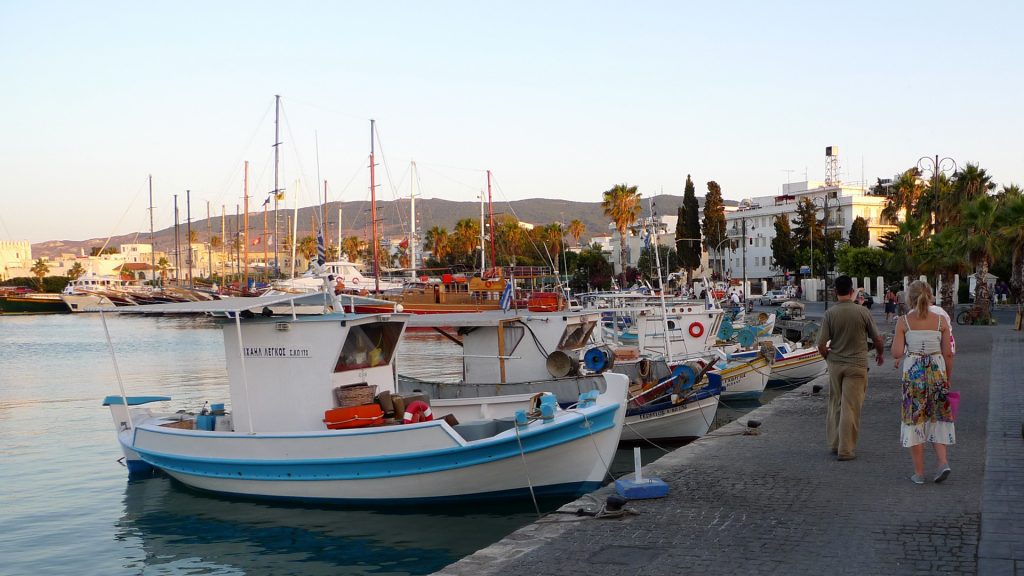 The Island of Kos
The city of Kos is very popular for young people. Lots of partying. But there are other things to do like taking a boat to Kalymnos or other Greek islands. There are also boats crossing to Bodrum in Turkey which can be seen from Kos on clear days. There are also high mountains. 
The airport is located in the south, which means a bus ride to get to Kos city in the north.
Arrival and Kos City, July 2009
Dikeos Mountain, July 2009
One day I took the bus up to the village of Zia to walk up to the top of the Dikeos Mountains. It was a very warm day, and the climbing was tough, but I was rewarded with a magnificent view of the island and a cooling breeze. 
I stopped at the first restaurant when I got back down to Zia and ordered two bottles of water which I emptied in a few minutes.
Thermes Beach – Hot Springs, July 2009
Boat Tour to 

Calymnos Island, July 2009