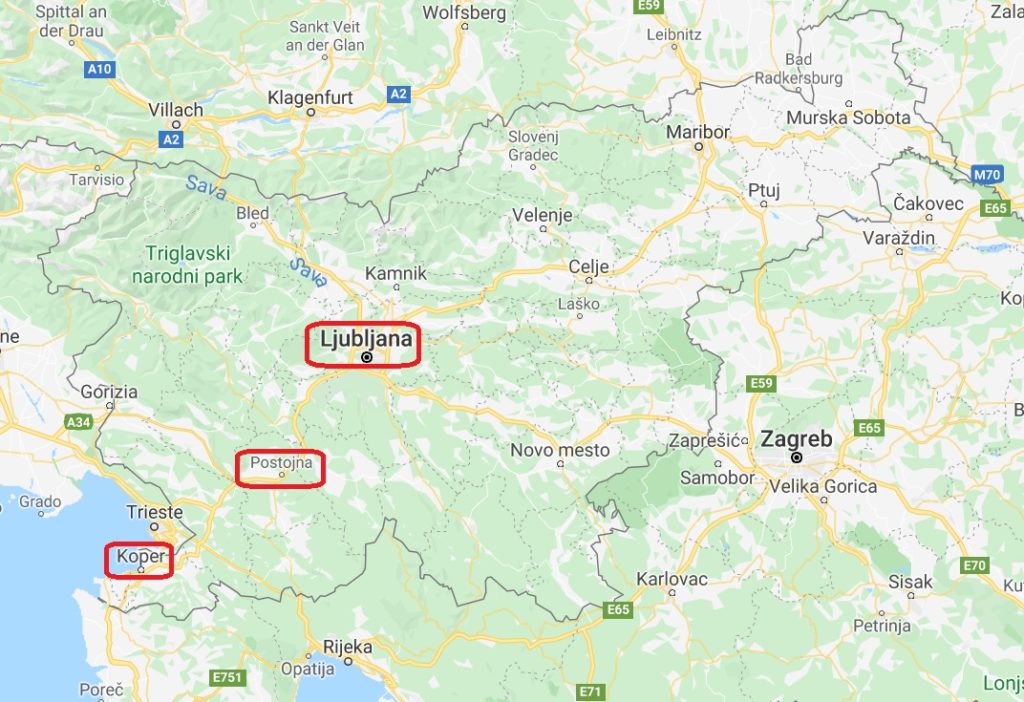 Republic of Slovenia is a country located in southern Central Europe at a crossroads of important European cultural and trade routes. It is bordered by Italy to the west, Austria to the north, Hungary to the northeast, Croatia to the southeast, and the Adriatic Sea to the southwest. It covers 20,273 square kilometers and has a population of 2.07 million. The capital and largest city is Ljubljana.
Slovenia has a mountainous terrain with a continental climate, marked by a significant biological diversity. It is one of the most water-rich in Europe, with a dense river network, a rich aquifer system, and significant karst underground watercourses. The most famous cave system is found in Postonia. Over half of the territory is covered by forest.
Koper is the fifth largest city in Slovenia. Koper is the largest coastal city in the country, located in the south-western part of the country, approximately five kilometres south of the border with Italy and 20 kilometers from Trieste. It is the oldest recorded urban settlement in Slovenia. We joined a tour group to see the Postonia cave.
Postojna Cave is a 24,340 m long karst cave system near Postojna, southwestern Slovenia. It is the second-longest cave system in the country (following the Migovec System) as well as one of its top tourism sites. The caves were created by the Pivka River.