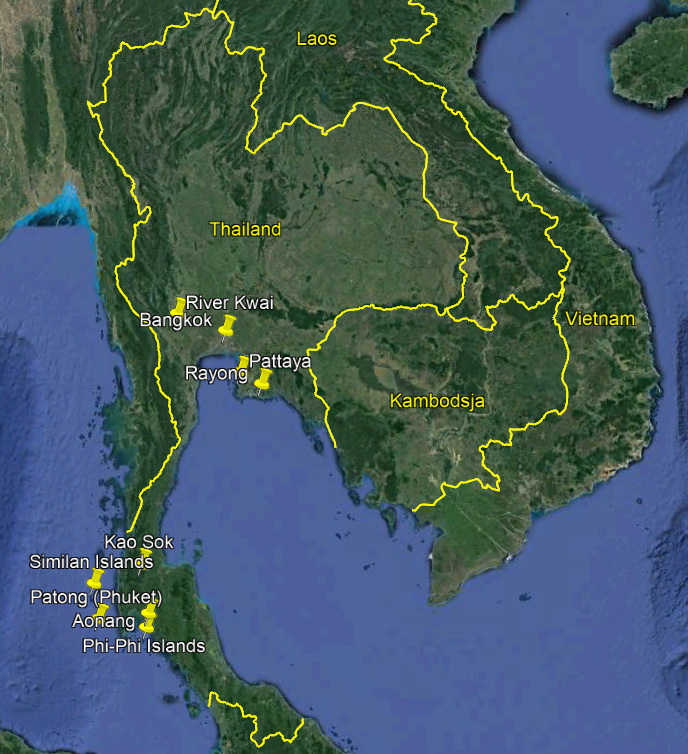 The Kingdom of Thailand, formerly known as Siam, is located at the centre of the Indochinese Peninsula, covering an area of 513,120 square kilometres, and has a population of over 66 million people. Thailand is the world's 50th-largest country by land area, and the 22nd-most-populous country in the world. The capital and largest city is Bangkok. Thailand is a constitutional monarchy and parliamentary democracy; however, in recent history, its government has experienced multiple coups and periods of military dictatorships.
Through the 18th and 19th centuries, Siam faced imperialist pressure from France and the United Kingdom, including many unequal treaties with Western powers and forced concessions of territory; it nevertheless remained the only Southeast Asian country to avoid direct Western rule.
Despite sporadic changes in leadership, it is considered a regional power in Southeast Asia and a middle power in global affairs. With a high level of human development, the second-largest economy in Southeast Asia, and the 20th-largest in the world, Thailand is classified as a newly industrialized economy; manufacturing, agriculture, and tourism are leading sectors of the economy.
Click on a picture below to open selected web page: