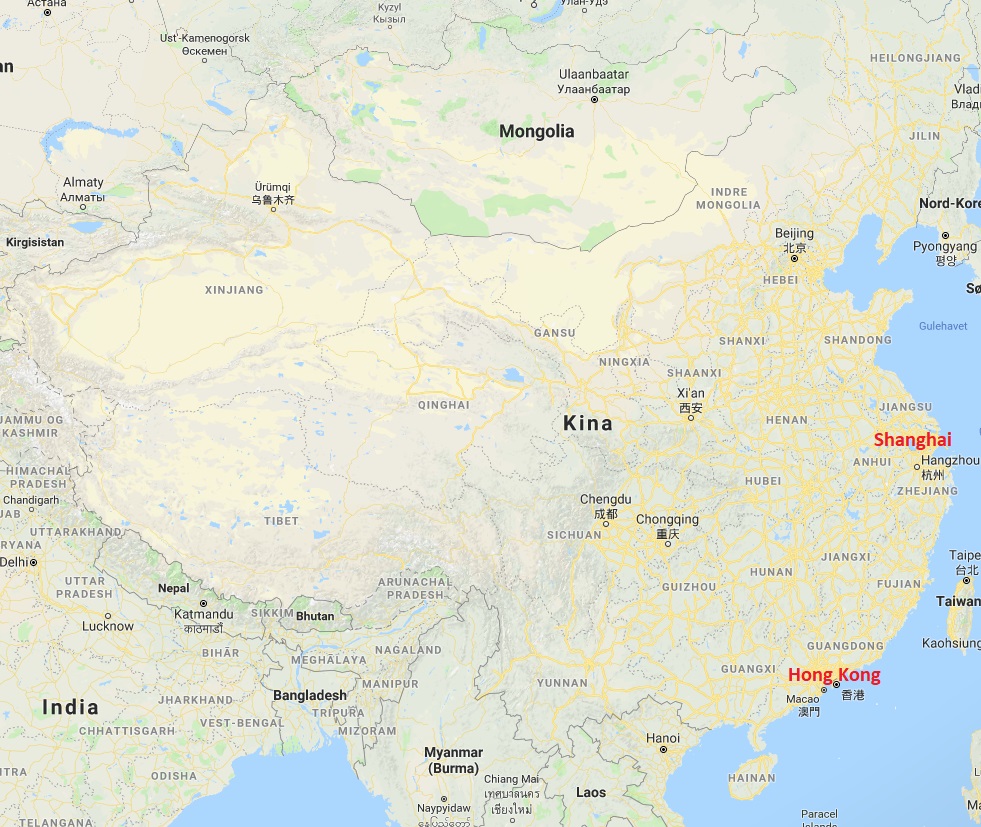 People's Republic of China is the world's most populous country, with a population of 1.4 billion in 2019. Covering 9.6 mill sq.km, it is the world's third largest country by area. Governed solely by the Chinese Communist Party, the state exercises jurisdiction over 22 provinces, five autonomous regions, four direct-controlled municipalities, and the special administrative regions of Hong Kong and Macau. The 5 largest cities are; Shanghai (27 mill), Beijing (21 mill), Chongqing (16 mill), Tianjin (14 mill), and Guangzhou (14 mill).
China emerged as one of the world's first civilisations, in the fertile basin of the Yellow River in the North China Plain. For millennia, China's political system was based on absolute and hereditary monarchies, or dynasties, beginning with the semi-mythical Xia dynasty in 21st century BC.
China have had the largest economy in the world for most of the past two thousand years, during which it has seen cycles of prosperity and decline. Since economic reforms began in 1978, China has developed into a highly diversified economy. Major sectors of competitive strength include manufacturing, retail, mining, steel, textiles, automobiles, energy generation, green energy, banking, electronics, telecommunications, real estate, e-commerce, and tourism.
Click on a picture below to open selected web page:
PHOTOS:
My grandfather lived in Shanghai 1925-1937, and had a ship chandler business selling Scandinavian delicacies. During this time he also traveled to other cities and places in China. When the Japanese bombed and invaded Shanghai in 1937 he helped with evacuation of Scandinavian citizens. Both his apartment and shop were hit by bombs, so he stayed at the Norwegian consulate. Here are a few photo series from my grandfather's albums: