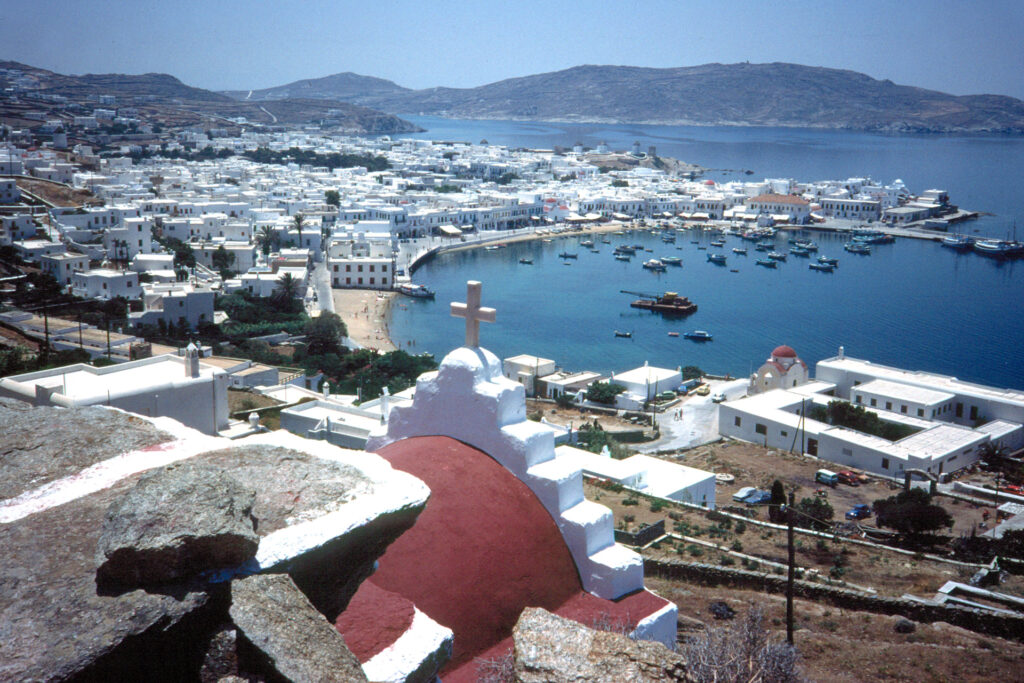 Mykonos is a Greek island, part of the Cyclades, lying between Tinos, Syros, Paros and Naxos. The island has an area of 85.5 square kilometers and rises to an elevation of 341 meters at its highest point. The largest town, Mykonos or Chora, lies on the west coast. Tourism is a major industry and Mykonos is known for its vibrant nightlife. Mykonos has a Mediterranean climate. The sun shines for up to 300 days a year. The rainy season lasts from October until March.
Mykonos's nickname is "The Island of the Winds" due to the very strong winds that usually blow on the island. The windmills are dotted around the island, but most are concentrated in the main town overlooking the sea. They were built by the Venetians in the 16th.
Little Venice – rows of fishing houses line the waterfront with their balconies hanging over the sea. Constructed in the mid-18th century by rich merchants with basement doors that provided direct access to the sea.
Photos – In Flickr; click on the slide show button ("TV symbol") in the upper right corner: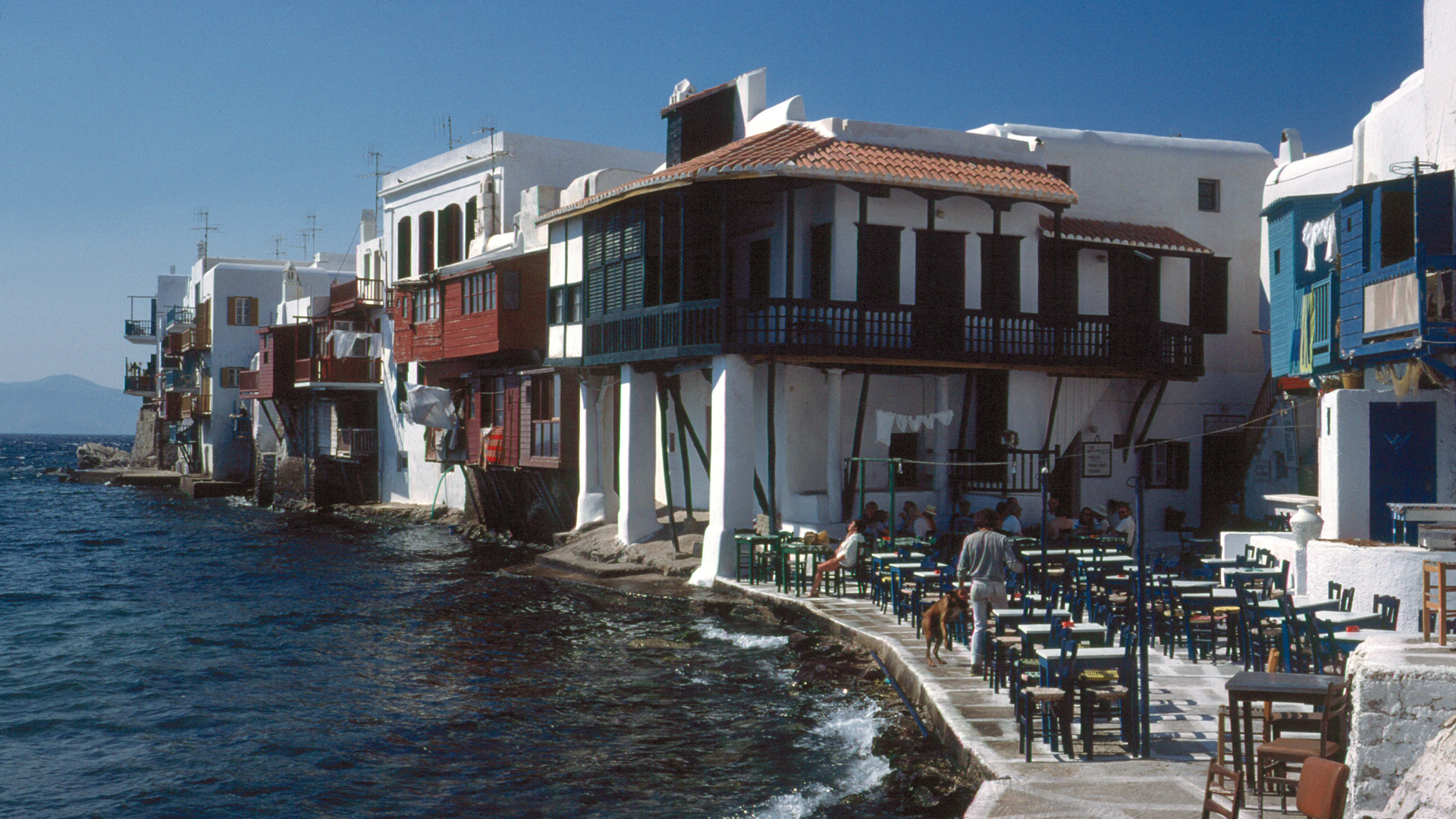 Photos from my 'island-jumping'. We arrived late evening and were 'hi-jacked' by an old lady who rented out rooms. After a few days we continued by boat to Paros.