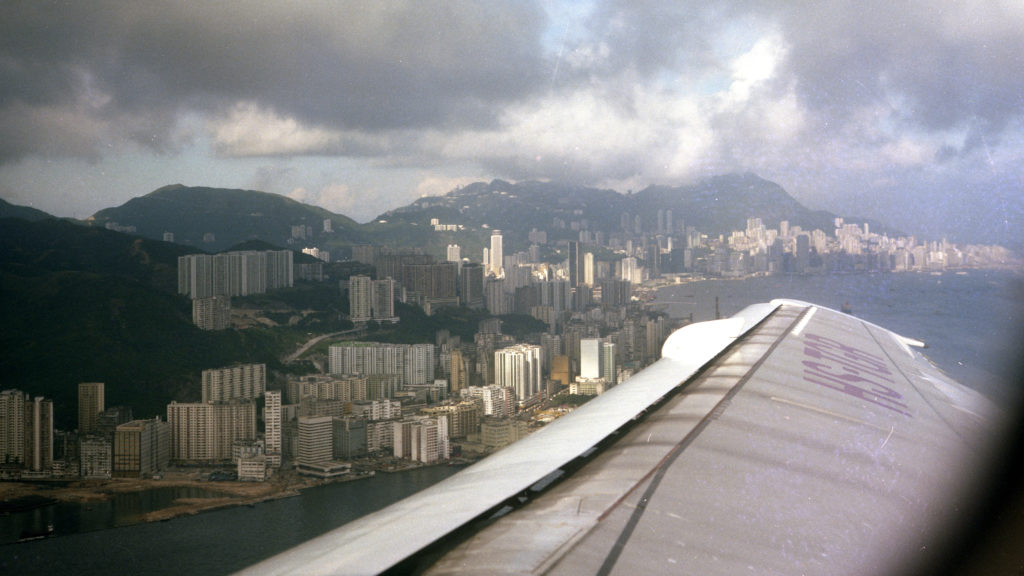 Hong Kong is a city with over 7.4 million people in a 1104 km2 area. Hong Kong became a British colony in 1842, and expanded to the Kowloon Peninsula in 1860, and was further extended when Britain obtained a 99-year lease of the New Territories in 1898. The territory was returned to China in 1997.
My first visit to Hong Kong was in 1980. We landed at the old Kai Tak airport, almost touching the buildings before landing. I stayed for a few days before continuing to Bangkok.
My next visit was in 1981, but only for 1 evening to buy a camera.
I have later had several transfers only at the new airport.
Hong Kong 1980 (link to photos on Flickr)
Hong Kong 1981 (one photo only)