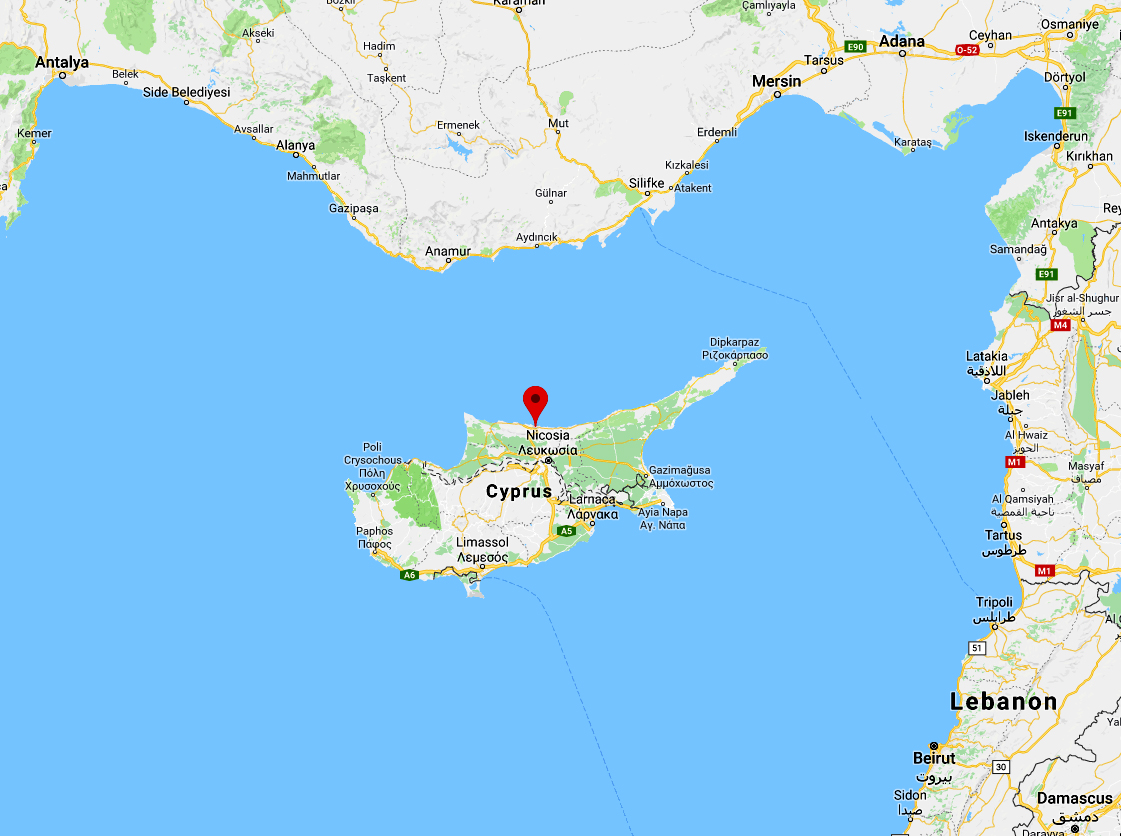 Cyprus is an island country in the Eastern Mediterranean located south of Turkey, west of Syria and Lebanon, northwest of Israel, north of Egypt, and southeast of Greece. 
Cyprus was settled by Mycenaean Greeks in two waves in the 2nd millennium BC. It was occupied by the Assyrians, Egyptians and Persians, and by Alexander the Great. Subsequent rule by Ptolemaic Egypt, the Classical and Eastern Roman Empire, Arab caliphates for a short period, the French Lusignan dynasty and the Venetians, was followed by over three centuries of Ottoman rule between 1571 and 1878. Cyprus was placed under British administration in 1878 and was formally annexed by Britain in 1914. 
Most tourists visit the Greek southern part of the island with its long white sandy beaches, and not so many come to the Turkish part in the north.

There was violence between Greek Cypriots and Turkish Cypriots, and in 1974 the island was split into a Greek part (Republic of Cyprus) in the south, and a Turkish part (Turkish Republic of Northern Cyprus) in the north, with 4% of the land in between as a UN buffer zone. (See map).
 Click on a map to open that web page: