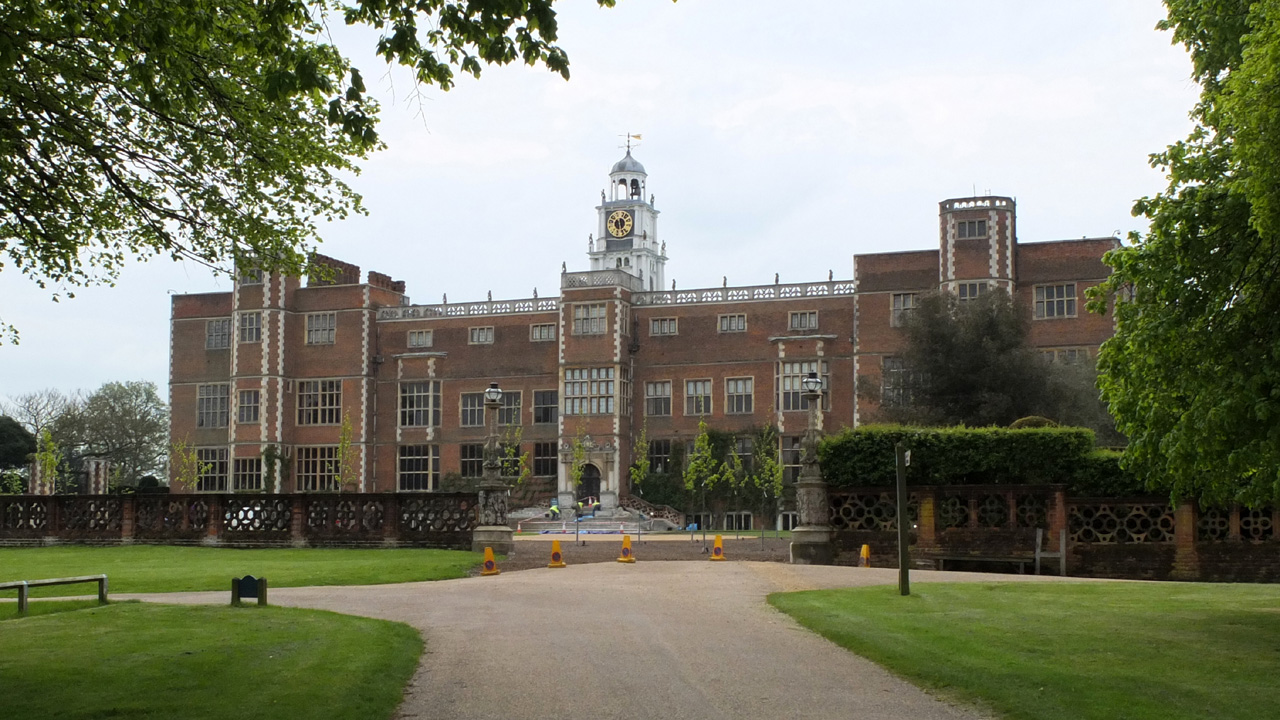 Hatfield is a town and civil parish in Hertfordshire, England, in the borough of Welwyn Hatfield 30 kilometers north of London with direct trains to London. It had a population of 40,000. The settlement is of Saxon origin. Hatfield House, home of the Marquess of Salisbury, forms the nucleus of the old town. From the 1930s when De Havilland opened a factory until the 1990s when British Aerospace closed it, aircraft design and manufacture employed more people there than any other industry. Hatfield was one of the post-war New Towns built around London and has much modernist architecture from the period. The University of Hertfordshire is based there.
Hatfield Walking Tour
May, 2012
In connection with my daughter's study in England, we had a 24-hour visit to the University of Hertfordshire in Hatfield and into London.
We departed from Norway at 7 am, took a bus from Stansted Airport to Hatfield. Walked through the town and up to the Hatfield House before visiting the university.
After been showed around for and hour or two we took the train to London (see London page). There we did some shopping, visited the British Museum, and watched a musical after a quick meal. We caught one of the last trains to Stansted Airport where we had booked a hotel room, and departed for Norway 7 am next morning.
In connection with my daughter's study in the University of Hertfordshire in Hatfield, we visited her to attend her graduation ceremony. We stayed in a hotel in Hatfield, and took a taxi to St. Albans for the ceremony.