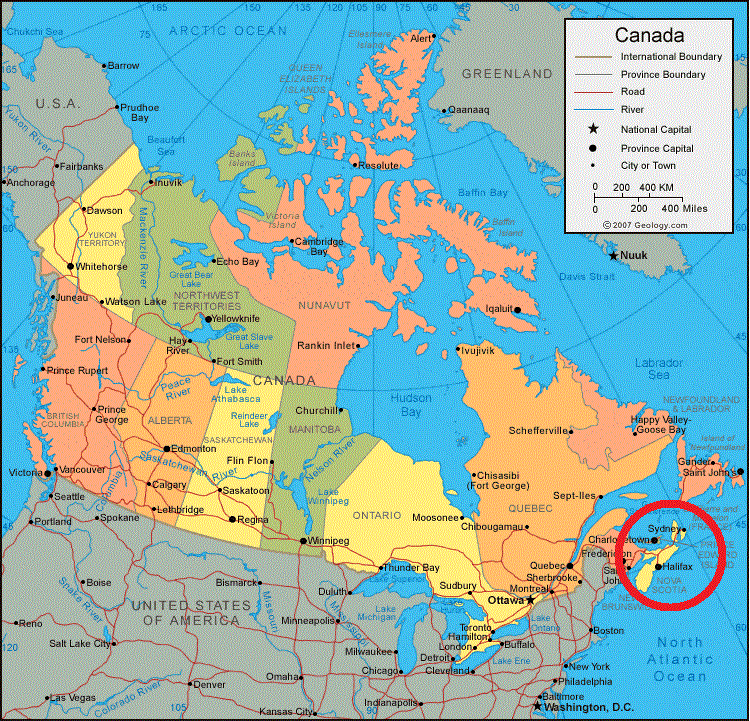 Canada is a country in the northern part of North America. Its ten provinces and three territories extend from the Atlantic to the Pacific and northward into the Arctic Ocean, covering 9.98 million square kilometers, making it the world's second-largest country by total area. Its southern and western border with the United States, stretching 8,891 kilometers, is the world's longest bi-national land border. Canada's capital is Ottawa, and its three largest metropolitan areas are Toronto, Montreal, and Vancouver.
Winters can be harsh in many parts of the country, particularly in the interior and Prairie Provinces with a continental climate, where daily average temperatures are near −15 °C, but can drop below −40 °C with severe wind chills.  West coast has a temperate climate with a mild and rainy winter. On the coasts, average high temperatures are generally in the low 20s °C, while inland the average summer high temperature ranges from 25 to 30 °C, but in some interior locations it can occasionally exceed 40 °C.
Nicknamed the Great White North, Canada is renowned for its vast untouched landscape, and its multicultural heritage. While much of Canada consists of forests, it also has more lakes than any other country, the Rocky Mountains, the Prairies, and a sparsely populated archipelago extending into the Arctic.
Click on a picture below to go to the selected webpage: