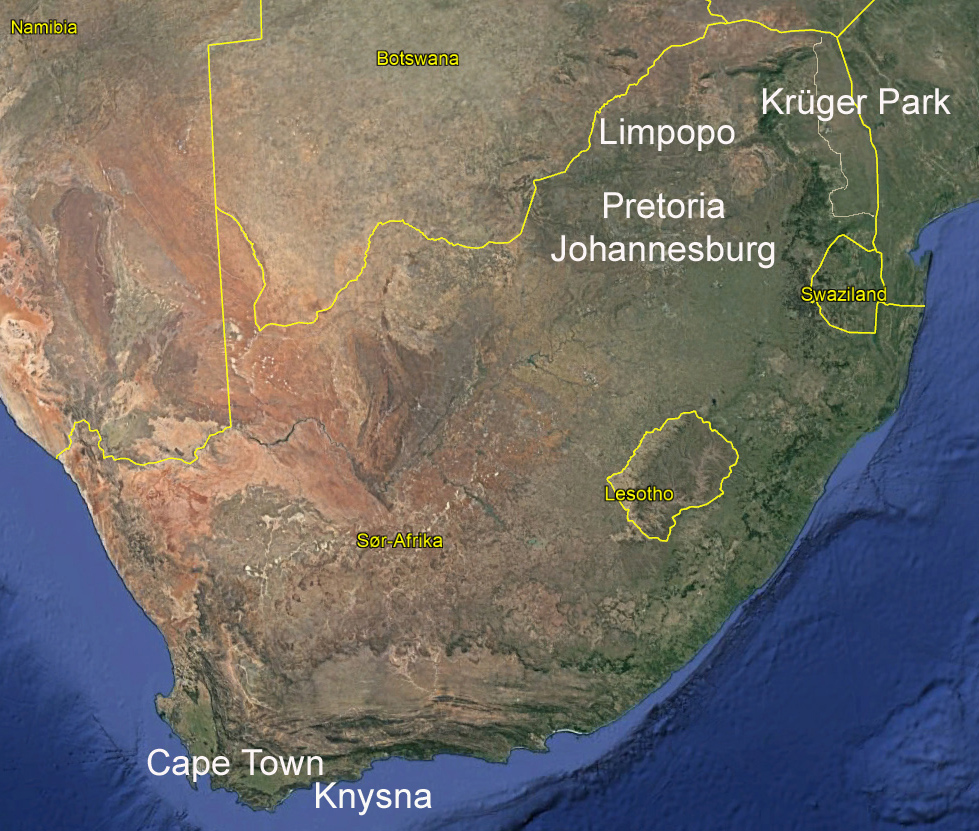 South Africa is a multiethnic society of about 50 million people, with a wide variety of cultures, languages, and religions. There are 11 official languages, of which two are of European origin: Afrikaans developed from Dutch, and English from British colonialism. The National Party imposed apartheid in 1948 with extreme racial segregation that continued for almost 50 years.
I visited South Africa first time in 1998 in connection with a ship visit in Saldanah Bay. 
My next visit was in July 2007 to a private game farm in the Limpopo province. This was a luxury package with game drives inside the reseve, including champagne brunch, etc., and tours to Pilansberg National Park and a Cheetah nursery. 
In December 2019 we drove along the Garden Route to Wilderness and Knysna on the South Coast, and visited the Cape peninsula before flying to Johannesburg. After a night in Pretoria we drove up through Blyde River Canyon to White River. From there we had a full day game drive in the Krüger National Park. 
Click on a picture below to go to the selected webpage: