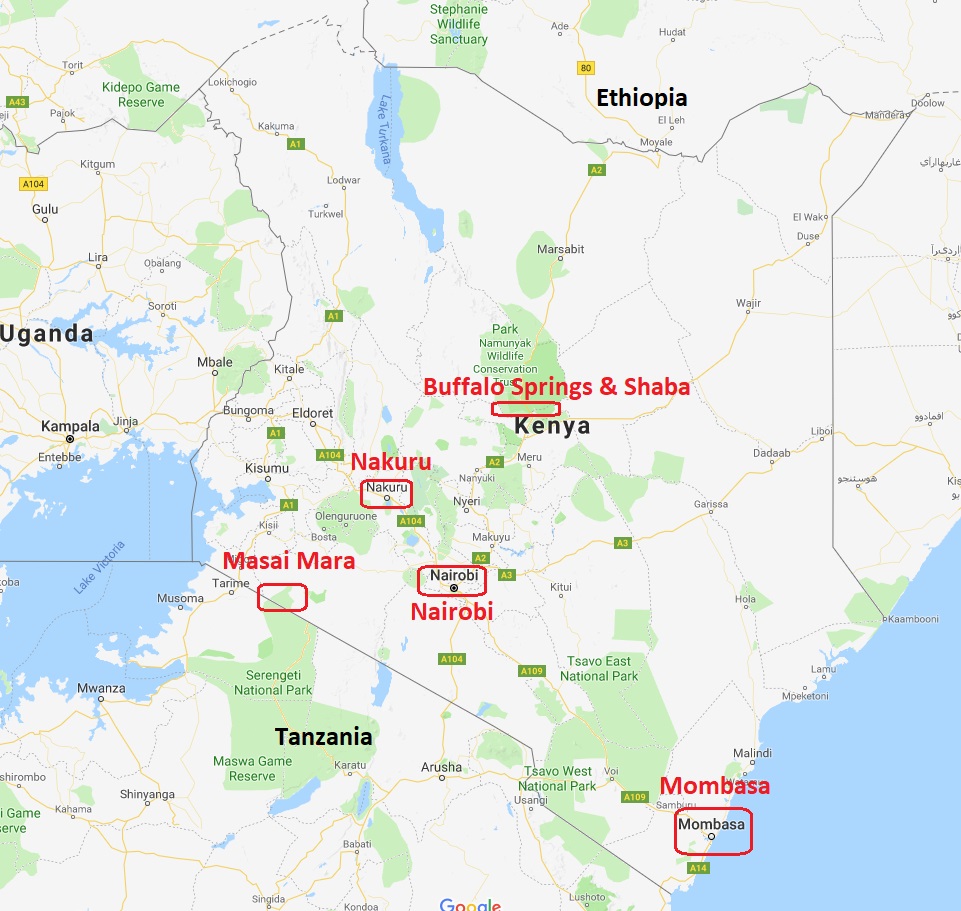 Republic of Kenya is a country in East Africa about 580,367 square kilometres, and is the world's 48th largest country by total area. With a population of more than 54 million people, Kenya is the 29th most populous country. Kenya's capital and largest city is Nairobi, while its oldest city and first capital is the coastal city of Mombasa. As of 2020, Kenya is the third largest economy in sub-Saharan Africa after Nigeria and South Africa.
European contact began in 1500 with the Portuguese Empire, though effective colonisation of Kenya began in the 19th century. Modern-day Kenya emerged from a protectorate established by the British Empire in 1895 and the subsequent Kenya Colony, which began in 1920. After independence in 1963, Kenya remained a member of the Commonwealth of Nations.
In January 2004 I accompanied my mother on a safari in Kenya, followed by a week at the seaside near Mombasa.
Click on a picture below to open selected web page: