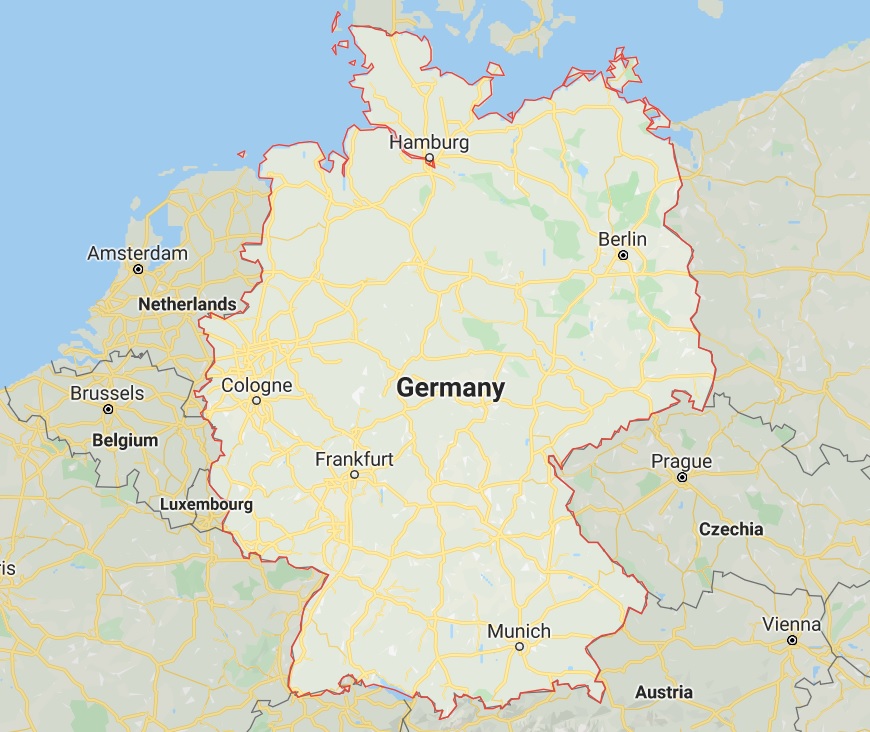 Federal Republic of Germany is covering an area of 357,022 square kilometres. It lies between the Baltic and North seas to the north, and the Alps to the south (Highest mountain is Zugspitze at 2,963 metres). It borders Denmark to the north, Poland and the Czech Republic to the east, Austria and Switzerland to the south, and France, Luxembourg, Belgium, and the Netherlands to the west.
Today, Germany is a federal parliamentary republic led by a chancellor. With about 83 million inhabitants of its 16 constituent states, it is the second-most populous country in Europe after Russia, as well as the most populous member state of the European Union. Its capital and largest city is Berlin, and its financial centre is Frankfurt; the largest urban area is the Ruhr.
Germany is a great power with a strong economy; it has the largest economy in Europe, the world's fourth-largest economy by nominal GDP, and the fifth-largest by PPP. As a global leader in several industrial and technological sectors, it is both the world's third-largest exporter and importer of goods.
In connection with a wedding in Munich/München we rented a car. Before the wedding we drove south to see the famous Neuschwanstein Castle which had inspired Walt Disney when he created the Disney castle.
To get up to the castle we had to park our car and take a tour bus up the narrow road to the castle. First we walked a short distance to a bridge across a canyon to view the castle from above. 
Unfortunately it was raining, and we did not have time for a tour inside the castle, but it was worth the trip.
Mosel is a German wine region and takes its name from the Mosel River. The valley starts from near the mouth of the river at Koblenz and upstream to the vicinity of Trier. The area is known for the steep slopes of the region's vineyards overlooking the river. The Mosel is mainly famous for its wines made from the Riesling grape.
On our vacation in 2001 we drove by car from Amsterdam to Paris to visit Euro Disney. We chose the Mosel Valley (Moselle) to visit some of the castles. We stayed overnight near the town of Cochem.