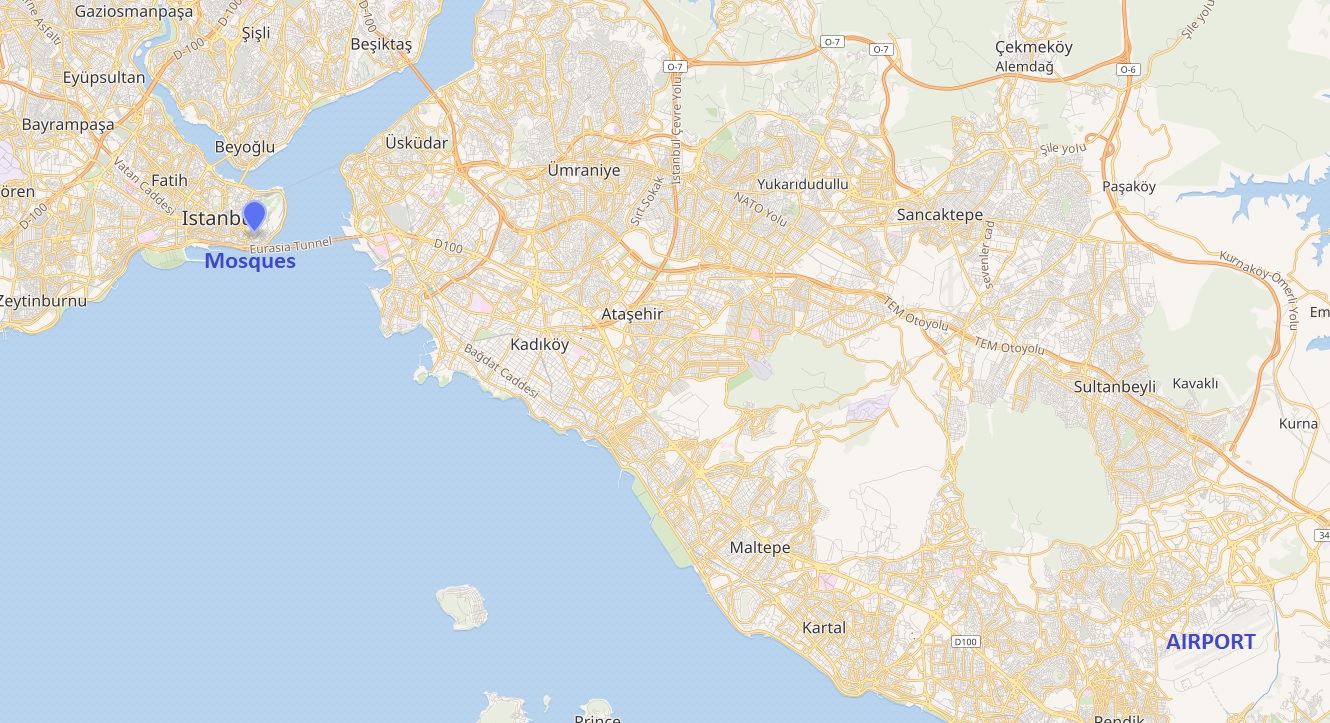 Istanbul was historically known as Byzantium and Constantinople, and is today the most populous city in Turkey and the country's economic, cultural, and historic center. Istanbul is a transcontinental city where the Bosporus strait separates Europe and Asia between the Sea of Marmara and the Black Sea. Its commercial and historical center lies on the European side and about a third of its 15 million population lives on the Asian side. It ranks as the world's 5th-largest city proper and the largest European city.
Founded under the name of Byzantion around 660 BCE it became one of the most important cities in history. After its reestablishment as Constantinople in 330 CE, it served as an imperial capital for almost 16 centuries, during the Roman/Byzantine (330–1204 and 1261–1453), the Latin (1204–1261), and the Ottoman (1453–1922) empires.
Istanbul's strategic position on the historic Silk Road, rail networks to Europe and the Middle East, and the only sea route between the Black Sea and the Mediterranean have produced a cosmopolitan populace.
Approximately 12.56 million foreign visitors arrived in Istanbul in 2015, making the city the world's fifth most popular tourist destination. The city's biggest attraction is its historic center, partially listed as a UNESCO World Heritage Site.
On our way back to Norway from Antalya we had an 8-hour transit stop in Istanbul. We decided to try to get into the city. Taking a bus from Asia to Europe was an experience in itself. We were delayed by heavy traffic, and we did not know if we had time to visit the mosques, but we wanted to try.
Arriving at the bus stop we took a taxi to the Sultanahmet area where the famous mosques are located. We had time for a quick tour of the mosques, and a walk along the Bosporus before heading back to the airport. We ended up in the rush traffic, and it took us an hour longer than the expected 1-1/2, but we still had time for a meal in the airport before boarding.