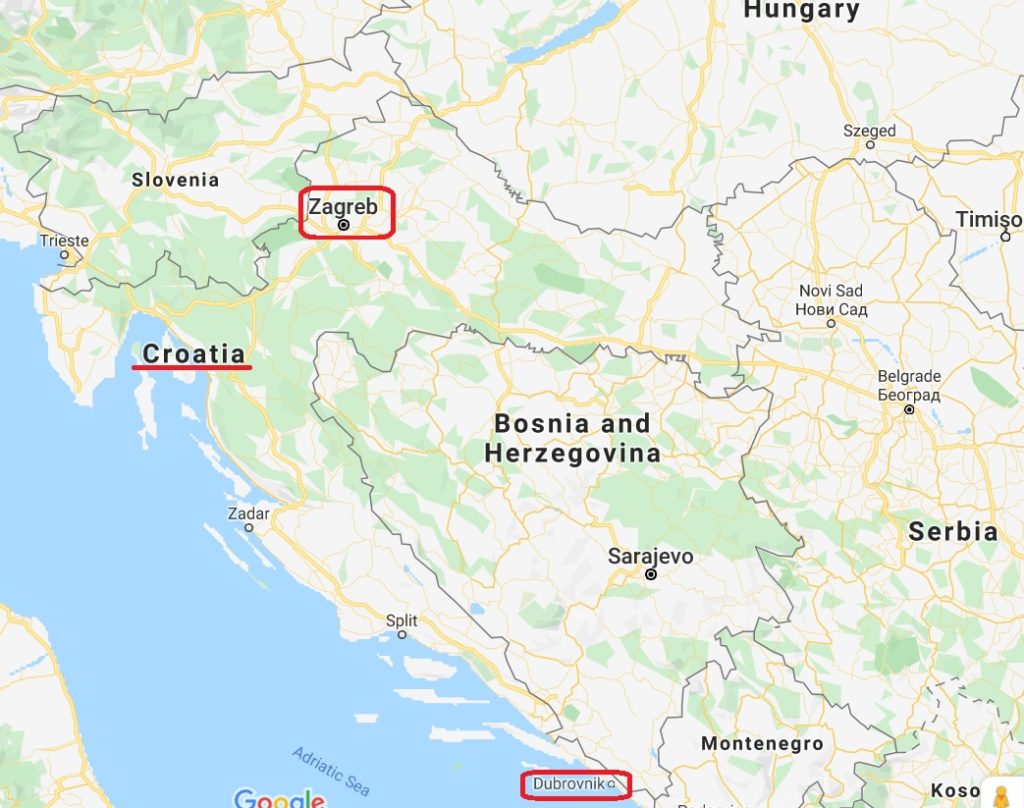 Republic of Croatia has an area of 56,594 square kilometres and a population of about 4 million, most of whom are Catholics. It borders Slovenia to the northwest, Hungary to the northeast, Serbia to the east, Bosnia and Herzegovina, and Montenegro to the southeast, sharing a maritime border with Italy. Its capital, Zagreb.
The Croats arrived in the area in the 6th century. It was first internationally recognized as an independent state in 879, and retained its sovereignty for nearly two centuries. Croatia entered a union with Hungary in 1102. In 1527, faced with Ottoman conquest, the Croatian Parliament elected Ferdinand I of Austria to the Croatian throne. In the final days of World War I Croatia was merged into the Kingdom of Serbs, Croats and Slovenes (renamed the Kingdom of Yugoslavia in 1929).
On 25 June 1991, Croatia declared independence, which came wholly into effect on 8 October of the same year. The Croatian War of Independence was fought successfully for four years following the declaration.
Dubrovnik was our last stop on our Adriatic cruise before returning to Venice. After arrival we hired a taxi to drive us up to a viewpoint (instead of taking the cable car), and thereafter he drove us down to the old town. It was a hot day and the old town was crowded with tourists, so we found a small bar/restaurant by the sea outside the city wall.
We walked on top of the city wall and the streets before taking a bus back to our cruise ship.